Whether you choose the Hunter Valley, Newcastle or Port Stephens, you will have hit on a region rich in golfing treasures. Each region can boast numerous top-quality golf courses and venues which we feature a selection of the finest in these areas.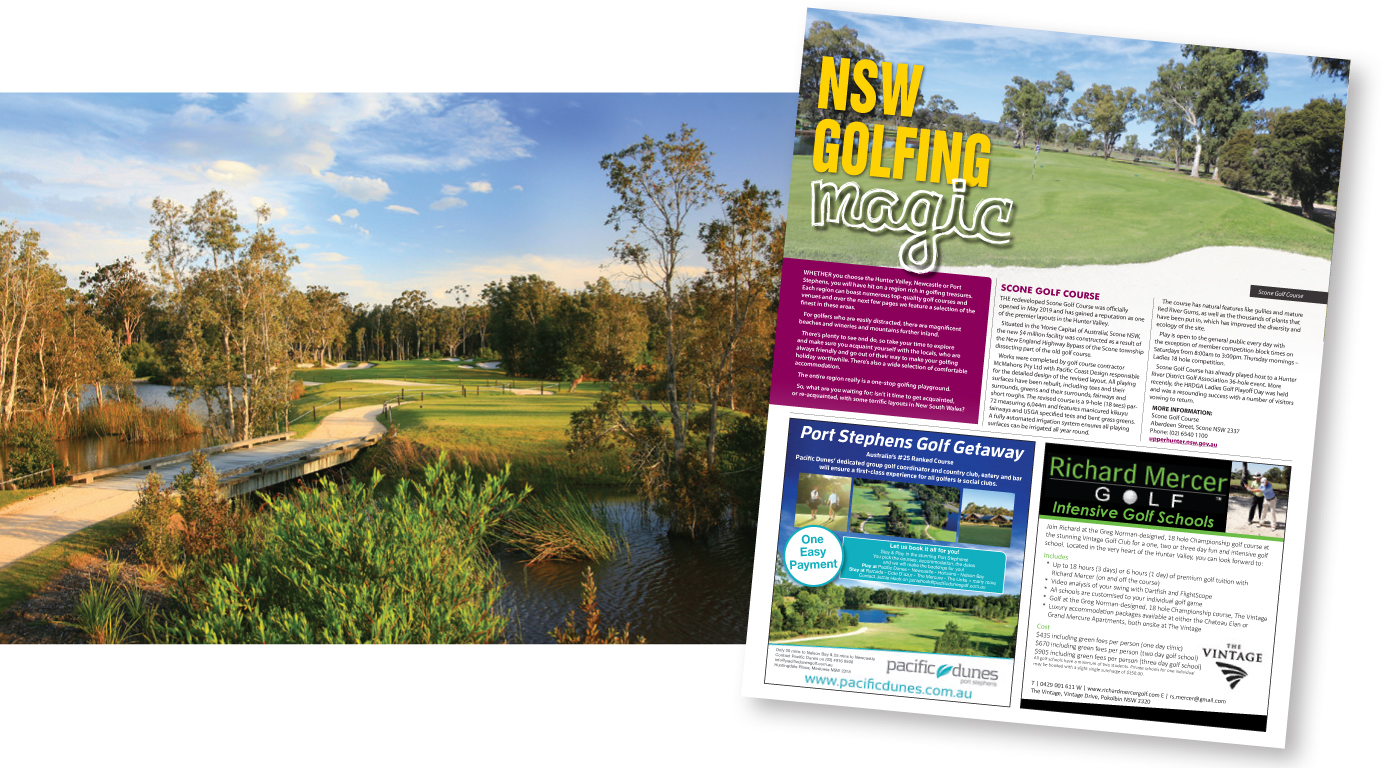 For golfers who are easily distracted, there are magnificent beaches and wineries and mountains further inland.
There's plenty to see and do, so take your time to explore and make sure you acquaint yourself with the locals, who are always friendly and go out of their way to make your golfing holiday worthwhile. There's also a wide selection of comfortable accommodation.
The entire region really is a one-stop golfing playground.
So, what are you waiting for; isn't it time to get acquainted, or re-acquainted, with some terrific layouts in New South Wales?