GOLF is huge in Scandinavia with some of the best golfers in the world hailing from this region.  
It should not surprise anyone that some of the best golf courses are located in Scandinavia given the large number of golf courses in Sweden (440), Norway (154) and Denmark (189).
Trendsetter Travel Golf Tours is operating a luxury golf cruise through the Baltic Sea with many of the top-10 golf courses played in Scandinavia plus the leading golf courses in St Petersburg, Tallinn and Helsinki.
In Copenhagen, the Old Course at Scandinavian Golf Club is the number 1 ranked golf course in Demark and in the top-30 courses in Europe. It will be played by tour guests.
Built in 2010, this is a Robert Trent Jones Jnr-designed course is one of the great courses in Europe with no expense spared during development.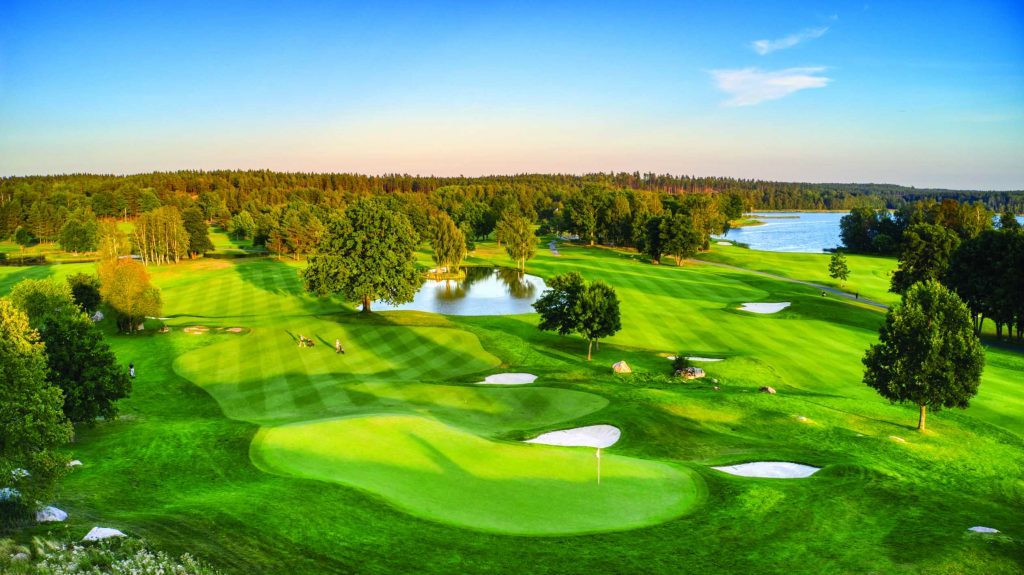 In Stockholm, tour guests will enjoy another RTJ Jnr course: the Stadium Course at Bro Hof Slott Golf Club. This course is consistently rated #1 in Sweden and is currently is ranked # 19 in Europe. It has been a regular venue for European PGA events.
Tour guests opting for the three-night pre-cruise stay in Copenhagen will play three of the top golf courses in Denmark and two of the top-10 courses in Sweden. This includes the second-ranked Swedish golf course, Sweden PGA National, located an easy 45 minutes drive from Copenhagen.
The convenience of Copenhagen changed dramatically on completion of the Oresund Bridge in 2000 to link the cities of Copenhagen and Malmo, Sweden's third largest city, across a stretch of water 10 miles wide. Even without golf, this is a drive not to be missed.
Limited spaces are now available on this Scandinavian golf and cruise tour which includes up to 13 games of golf.
You choose how much or how little you wish to play and pay accordingly.
 Dates are August19 to September 9, 2022, inclusive of a three-night pre-cruise optional extension in Copenhagen.  The luxury 600 guests only Silver Moon will be our home during the cruise.
More information: www.trendsettertravel.com.au/GC37 or contact David Cooper direct on 0413 010 638 or email david@trendsettertravel.com.au