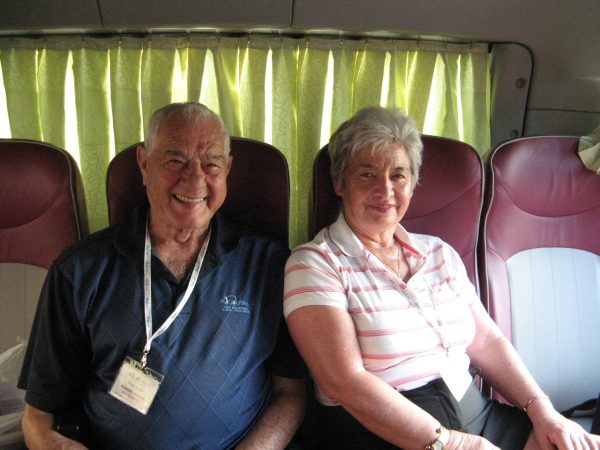 Amateur golfers will compete for more than $10,000 in cash and prizes when the Ultimate Skins event returns to the Gold Coast at RACV Royal Pines from 30 June – 4 July 2013.
Starting back in 1983, Skins tournaments have traditionally been invitation only events where four of the world's best PGA professionals have competed for million dollar prize pools. Tailored for television, the Skins are played over one round of 18 holes. Each hole has its own cash prize that is won by the pro with the lowest score on that hole. When the best score is tied, the cash jackpots to the next hole and all players are eligible to win.
Par is rarely good enough to win a hole and as such golfers tend to take greater risks in search of birdies and the cash. Excitement builds during the round with escalating cash prizes on each hole, and depending on jackpots, winning a single hole can make you an instant millionaire. Greg Norman won $1 million in the 2001 LG Skins event.
Gold Coast-based tournament organisers, Go Golfing, have hosted Skins events for club golfers for more than seven years. Such has been their popularity that Go Golfing launched the RACV Ultimate Skins at Royal Pines Resort last year. Teams of two play three rounds of stableford competition on the Ladies Masters championship layout at RACV Royal Pines Resort. The team accumulating the highest stableford total on each hole over the three rounds wins the prizes allocated to that hole. While there will be no million dollar payday for club golfers, there is $10,000 worth of prizes up for grabs.
The RACV Ultimate Skins has a minimum prize of $200 allocated to each hole, with some holes worth up to $1,000. Excitement builds when there is a tie for the best score as the prizes jackpot to the next hole with all of the teams back in the running to win.
Auckland's Tony Tusa and Lorraine Clark were the big winners at the inaugural RACV Ultimate Skins last year, taking home an incredible $3,400 in prizes. Luck played a huge part in their winnings as Tony averaged just 28 stableford points and Lorraine 30 points over the 3 rounds.
Tony and Lorraine couldn't believe their luck and the bounty of prizes which included a golf holiday, a $600 shopping spree in the Royal Pines pro shop, $400 Golf World voucher, 2 dozen premium wines and more.
Lorraine was both shocked and overjoyed with the winnings. "It's amazing, we didn't play very well at all, but we must have combined well on a couple of holes. Some teams scored much better on other holes only to tie and have the prizes jackpot. Luck played a big part in our wins."
"The Skins is a great innovation and revealing the team scores hole-by-hole on the big screen at the end of the day was very exciting. We play for fun and the three rounds on the Ladies Masters layout in sunshine is just golfing bliss. Before we won any prizes we thought the all-inclusive tournament package was tremendous value and were very impressed with the event organisation."
Go Golfing managing director Peter McCarthy has confirmed some subtle changes to spice up this year's event. "Each day 3 random holes will be selected and these will be worth double stableford points. Sponsors have been keen to get on board and that translates to even better prizes." Mr McCarthy says.
"We already have players from most states and New Zealand confirmed for this year."
Go Golfing is renowned for running Australia's biggest and richest tournaments for club golfers, including the Mitsubishi Motors World Masters Golf Championship on the Gold Coast each October for the past 18 years.
Contact Go Golfing for more information on 07 5536 8681 or email info@gogolfing.net.au. Visit the Go Golfing website at www.gogolfing.net.au