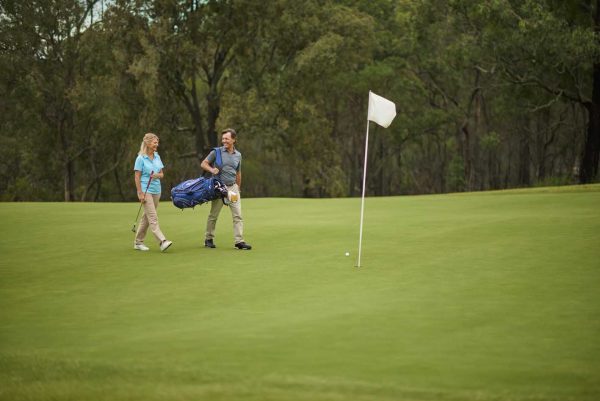 Welcome to Bingara Gorge. It's a place where lush bushland meets beautiful parks; where the surrounding environment inspires recreation and relaxation. The city and the sea are a
short drive away and everything else you need is on your doorstep. Every aspect of the lifestyle here is designed to inspire you to thrive. It offers the positive influences that come from the combination of nature, a strong sense of community and premium leisure and entertainment offerings. At Bingara Gorge, your home is your sanctuary, set in a truly spectacular part of the world.
Located in Wilton, just 30 minutes from the sparkling sands of the Illawarra, Bingara Gorge is a diverse community. Offering a range of affordable land options with scenic surrounds and a range of modern lifestyle amenities, it offers all the best aspects of life out of the city, with transport connections that make commuting effortless.
There are over 200 hectares of open space including 120 hectares of protected bushland and 13 hectares of parks at Bingara Gorge.
Golf enthusiasts will enjoy the 18-hole Graham Marsh designed golf course (9 holes currently open). If you love to be outdoors, the picturesque waterways, walking and cycling trails will have you enjoying an active lifestyle in a place like no other.
Bingara Village Centre is home to retail stores, Wilton Primary School and Big Fat Smiles childcare, in addition to numerous educational facilities in the wider community. Everything else you could possibly need is located within easy driving distance.
HAPPINESS STARTS AT HOME
Picton town centre is a mere 10km away and you're only 25km from Campbelltown and 35km from Wollongong. Connections to major roads and public transport also ensure that the best of Sydney is within your reach.
BINGARA GOLF COURSE
A round of golf at the Graham Marsh-designed Bingara golf course at Bingara Gorge is an exercise in absorbing some of the most beautiful sights nature has to offer. Panoramic views of the Razorback
ranges from elevated tees, fairways wrapped around dramatic gorges and shimmering waterfalls ensure you have scenic inspiration with every swing.
PULSE LEISURE CENTRE
Enjoy a fully equipped gym with lockers, showers and change rooms as well as two swimming pools, a kids' splash pool, tennis courts, a playground, a golf shop and café. There's no denying Pulse is Bingara Gorge's leisure centre, whether you want to work up a sweat, chill out or cool down.
COMMUNITY FACILITIES
Pulse Leisure Centre includes:
• A Gym
• Three swimming pools
• Tennis courts and a basketball court
• Playground
• A cafe
• Administration building and team
• A pop-up golf shop
A new land release is now selling.
Contact the Bingara Gorge sales team to book an appointment.
BINGARA GORGE
Sales & Information Centre
31 Pembroke Parade,
Wilton, NSW 2751.
Opening Hours:
Mon 1pm – 5pm
Tue – Fri 9am – 5pm
Sat & Sun 10am – 5pm.
bingaragorge.com.au
1800 647 15