MENTAL GAME: ProGolf IQ


Over the last year, I shared my various thoughts on the Pro Golf IQ mental training program, and how it has helped transform my game. But many readers have asked me "So, is the Pro Golf IQ program REALLY as good as you say?" My answer is simple: ABSOLUTELY YES! The proof? Well, A) My handicap dropped a solid four strokes since I began the system, and B) I began winning EVERYTHING: from my first-ever Monthly Medal, to the annual Boys Weekend, to the prestigious Australian Golf Writers Championship in November.  A lot of the success was due to my (renewed) mental attitude. So, yeah, you could say that my game has improved immensely with the help of ProGolf IQ! www.progolfiq.com/insidegolf
DRIVER:  Mizuno JPX 900
I liked this driver so much that I actually bought one (yep, with real money!) and immediately put it in my bag. Fully adjustable, the Quick Switch hosel allows you to change the loft of your driver from 7.5 degrees to 11.5 degrees for men, or 10.5 to 14.5 for the women. The club offers a pair of 8gm weights, as well as three of the company's "Fast Tracks" to help you set the weights where you want them. The toe and heel port allows spin and launch to be adjusted alongside fade/draw bias, while the middle slot slides from back to front for further optimisation. And it feels GREAT off the tee.   www.mizuno.com.au
METALWOODS: TaylorMade M2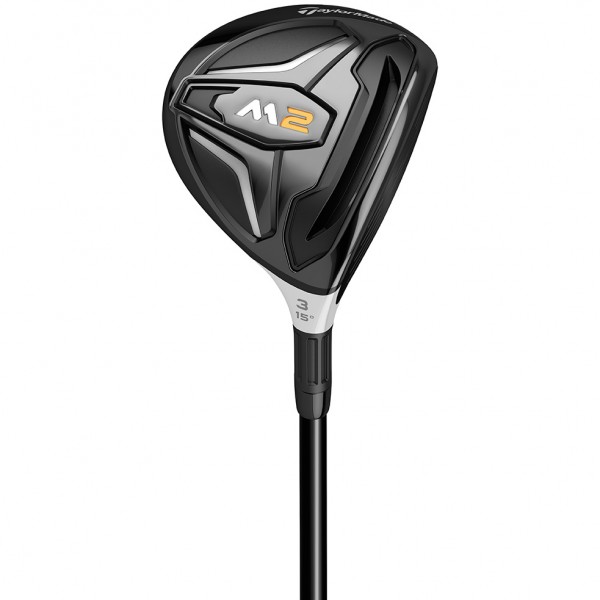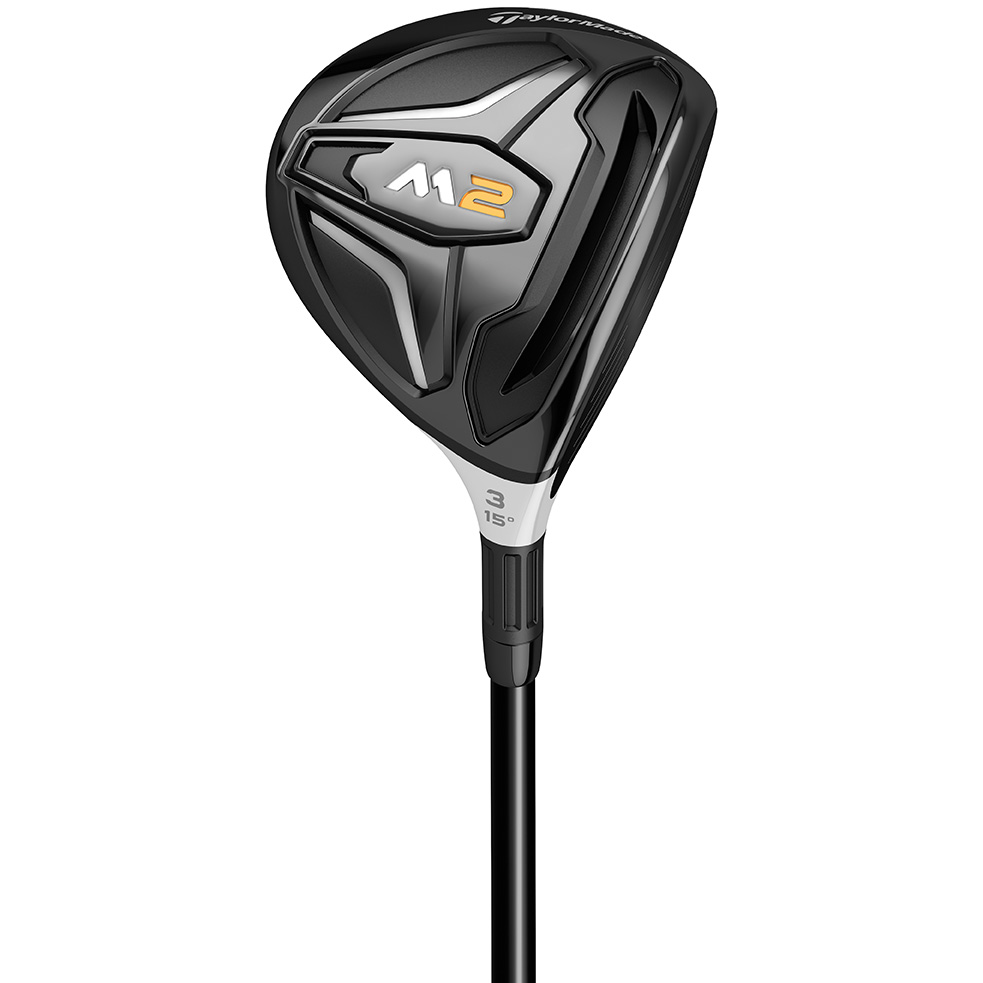 The M2 Metalwoods offer massive distance, with plenty of forgiveness.  At address, the M2 metalwoods—Driver, Fairway and hybrids—all look and feel like a high-performance club should.  Well balanced and light, they inspire confidence, and give you the sense that you are going to hit the ball like TaylorMade staffer Jason Day. They are the most forgiving and exciting TaylorMade clubs we've ever tested. And they are definitely worth a test drive if you're looking for more distance and playability. www.taylormadegolf.com.au
IRONS: PING G Series irons + Crossover
I've always loved PING irons, and the G-Series was no exception. These irons felt absolutely pure with every shot, and my TrackMan numbers showed faster ball speeds and lower dispersion than my regular set.  The most exciting bit of the set, however, was PING's new "Crossover" club, which combined the precision, workability and control of an iron with the ball speed and forgiveness of a hybrid. It's a revolutionary idea that will help any golfer who struggles with their longer irons.  Overall, these irons and Crossover were an absolute standout, and I highly recommend that you test them out at your next Fitting/Demo day. Pure gold.
WEDGE: Callaway Mack Daddy PM-Grind Wedge

Featuring a unique shape and massive surface area, this wedge is extremely easy to hit, no matter the lie. From hardpan, thick rough, sand, fairway and virtually everywhere else I tried, the Mack Daddy PM-Grind Wedge performed exceptionally well. Full wedge shots with the Mack Daddy gave plenty of bite and control; bunker shots popped out effortlessly; and the high flop shots cleared the hazards and trees with ease, landing softly like the proverbial 'butterfly with sore feet'. Shot after shot, it quickly became the 'go-to' wedge in the bag. The Mack Daddy PM-Grind Wedge is by far, the most versatile wedge we have ever tested at Inside Golf.
PUTTER: PNP SiteLine putter and chipper combo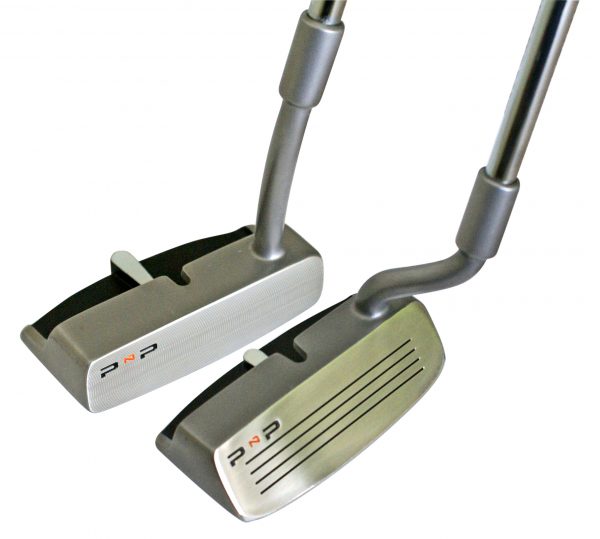 The "Dynamic Duo" by PnP Golf, the SiteLine Chipper and Putter are designed to be used together to develop a repeatable swing. Brilliant! The Chipper features an anti-dig, flat sole, which glides across the ground for consistent contact. With a loft similar to a modern 8-iron, it can be hit from a variety of distances. For shots under 30 metres, use your regular putting stroke and grip, resulting in a lower shot with more roll.  For shots longer than 30 metres, use your normal iron/wedge grip which gives you a higher trajectory and more backspin.  Meanwhile, the Putter has a small, face-balanced mallet head which gives a soft feel and good feedback through the stroke. It is designed to be used with a pendulum putting stroke—simply back and forth, and can be used no matter how you grip the club. You'll feel like you can sink everything!
SHOES: Puma Golf's Titantour Ignite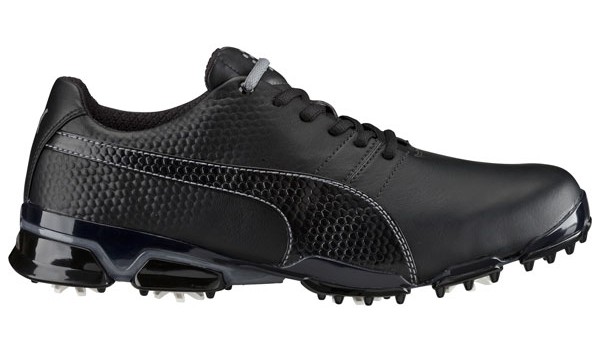 The Scottish band The Proclaimers were famous for walking "500 miles" (twice) for someone they love. Well, a round of golf may not be quite that far, but with Puma Golf's Titantour Ignite Golf Shoes, you could certainly make it through a round or two feeling as fresh-footed as when you started.   Featuring the new IGNITE foam and PWRCOOL technology, the shoe is made from premium materials; including a full-grain leather upper, heavy gauge thread and a dual-density TPU outsole, providing long-lasting quality and durability. After a full round with these shoes, our feet and legs were less tired/fatigued, and certainly cooler.  In general, they provided ultimate comfort, and secure grip in any turf, wet or dry.
BUGGY: Concourse CBM
Not really a "buggy" in the traditional sense, the CBM is a "Compact Bag Mobiliser". Unlike any buggy out there, the frame stays attached to your bag, even when you pack it away in the car. After detaching the wheels (which come off as easy as anything, with a simple push of the buttons), the handle simply folds down and clicks into place, staying on your bag as you pop it into the car. The wheels then click together and fit neatly into their own space-saving carry bag. This makes quick work of your arrival and departure times in the carpark, and saves heaps of space in your boot.  Light, strong and ergonomic, it's a marvel of technology and form. www.concoursegolf.com
GADGETS:
Bushnell Tour V4 Slope Laser Rangefinder.
One of the lightest and most powerful Laser units we've ever used, The V4 is packed with technology, from the JOLT Technology which indicates a lock on the target, to the ultra-cool Slope Technology that compensates for elevation differential between you and the pin. This unit is a must-have, and gives you absolute confidence of your distances.  Accurate to within one yard, the Tour V4 SLOPE can measure distances to nearly 1000m (and 360m to a flag) and features a solid 5x magnification. It features a three-volt battery, is water resistant, and includes a two-year warranty and quick-access carry case.
GolfBuddy Voice 2, GPS: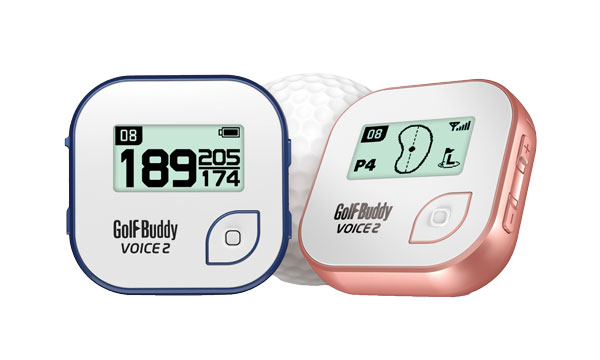 The latest in GolfBuddy's line of audio distance measuring devices, this handy little GPS unit TALKS to you! With a simple click of a button, you get the distance to the centre of the green as well as the front and back. The Voice 2 boasts an increased battery life of up to 14 hours, and it can be clipped on a hat/belt, or worn as a watch. It's water resistant, and also has a shot distance measurement feature.  It features dynamic green viewing capabilities based on the golfer's position, automatic course and hole recognition, and comes pre-loaded with over 38,000 courses worldwide with free lifetime software and course updates.
Ball: Callaway Chrome Soft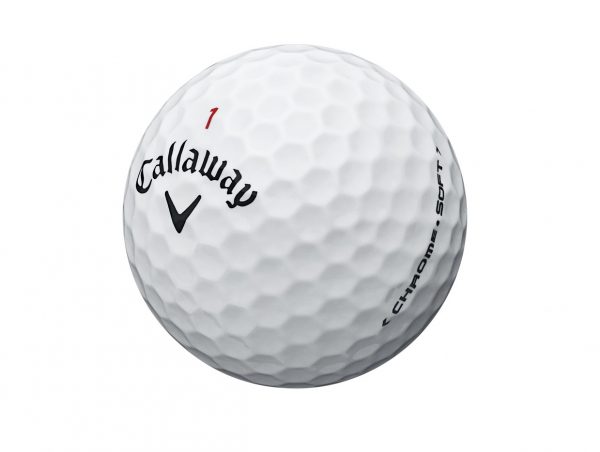 We don't know how the Callaway engineers have done it, but they have managed to create a sort of "Super Ball" which is both soft and durable at the same time, suitable for different swing speeds and skill levels.   It feels and plays like a tour ball, yet is strong and durable. The ball's SoftFast Core is designed to reduce spin and retain energy off the driver to maximize ball speed and distance. With a low 65 compression, golfers can compress the ball on iron shots for incredibly soft feel and responsiveness around the green. The Soft Duraspin Cover—Callaway's softest and most durable—also helps deliver excellent control into the green by gripping the clubface. Callaway's patented HEX Aerodynamics make the ball even longer by reducing drag and increasing lift.