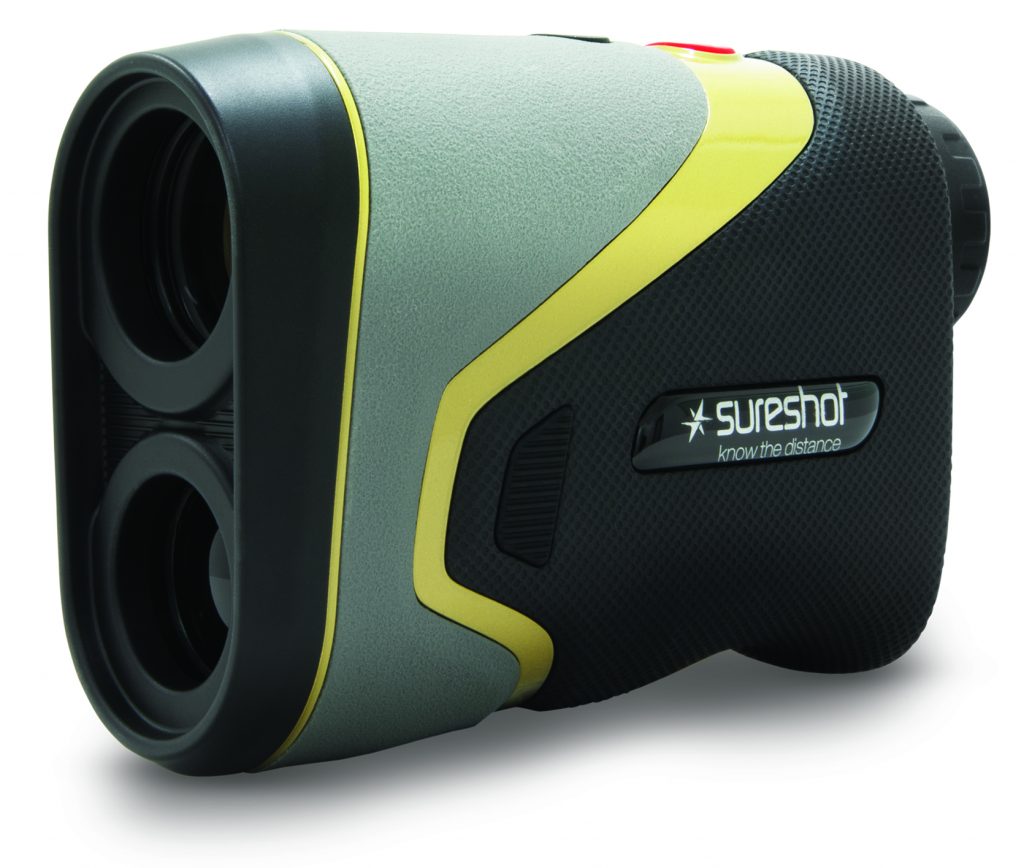 Featuring Slope, Pulse and Intelligent technology, the powerful Sureshot PINLOC 6000iPSM laser rangefinder is the most advanced member of the Sureshot PINLOC family.
Featuring a magnetic casing, this laser rangefinder is designed to attach to a cart or buggy frame for quick, repeat access. With water and shock resistance, the PINLOC 6000iPSM can withstand all conditions on the course.
The PINLOC 6000iPSM features Pulse technology that once locked onto your desired target will emit a reassuring vibration to ensure you've measured the right distance. This Sureshot rangefinder also has a Slope feature that compensates and adjusts the measured distance based on the angle of incline or decline you're on, giving you the most accurate yardage possible to your target.
RRP: $429.95
www.mgigolf.com