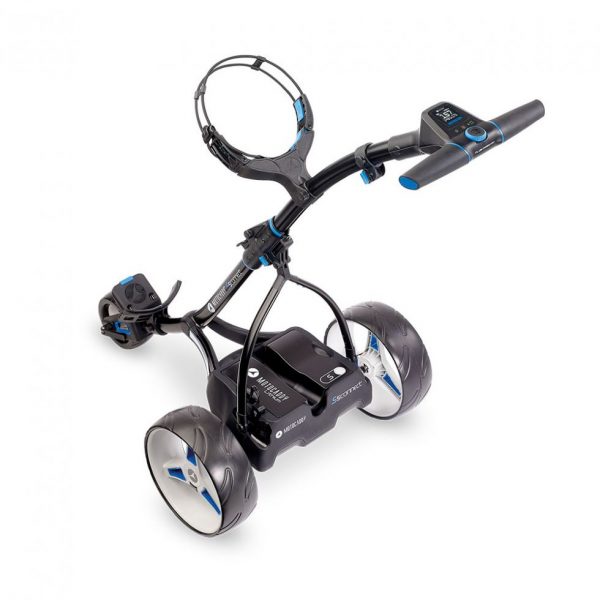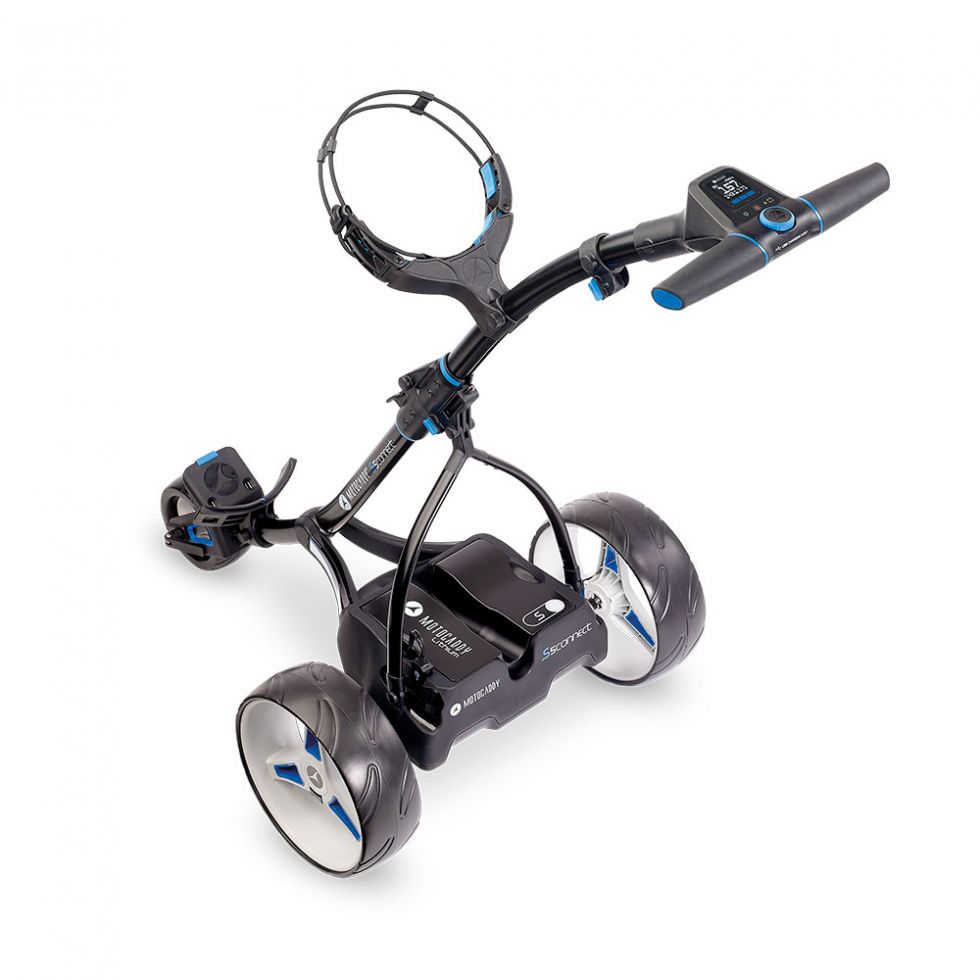 The convergence of golf and technology has hit a fever pace over the last few years, as new technological materials, software and thought processes are being applied to golf in new and exciting ways.  Even the humble golf buggy has benefitted from scientific breakthroughs, with a variety of high-tech features and capabilities becoming more apparent with each launch of new buggies across the world.
This is no more apparent than with the sleek and stylish Motocaddy S5 Connect, one of the more exciting buggies to hit the market.
Inside Golf was fortunate to test drive (make that a "walk with") the S5 Connect during a recent round. And like the other Motocaddy units we have tried in the past, the S5 Connect proved to be a well-built, robust, top-notch piece of machinery, with plenty of high-tech excitement—most notably, the ability to connect directly with your smart phone to offer integrated GPS and smart phone notifications!
True to the name, the S5 Connect can be synced, via Bluetooth, to the Motocaddy GPS app on your smart phone, allowing the buggy's digital display to be used as a GPS, showing distance to front, middle and back of the green. This makes club selection much quicker, as a simple glance at the buggy gives you all the information you need (without having to take out a separate GPS unit). The mobile phone app (which is free to download for both Apple iOS and Android), includes 40,000 worldwide courses in the database (no subscription fee), with overhead maps and detailed yardages for each course.  (It also features a number of easy-to-use modes and can be used without syncing to the S5 CONNECT buggy, making it a fully-featured mobile GPS device.)
Another cool feature of the S5 Connect when synchronised with your phone is that it can also receive and display notifications like a missed call, text, email or even alerts from other apps like WhatsApp and Facebook. And don't worry about your phone's battery — your phone can be charged by the buggy's built-in USB charging port, ensuring the phone has plenty of juice throughout the round. The unit also includes a clock and pace-of play timer.
On the course, the S5 Connect buggy is a dream to use.  With a variable speed control (boasting nine speed settings), the unit can be adjusted to match any walking pace, and features an Adjustable Distance Control up to 45m. It is a smooth-running, quiet, easy-to-manoeuvre unit with a powerful 200w motor that tackles hills with ease. It's also very comfortable in the hand, courtesy of the soft-touch ergonomic handle. Before or after your round, the super-fast QUIKFOLD mechanism makes set-up or fold-up a quick and easy process.
All told, we really liked the Motocaddy S5 Connect. If you're in the market for a new powered buggy, be sure to check it out.
The Motocaddy S5 CONNECT has an RRP of $1829 (Standard Lithium battery, with enough charge for 18 holes), or $1929 (Extended Lithium battery – 36 holes). There is also an additional model, the S5 CONNECT DHC, which adds downhill speed control and an electronic parking brake. The S5 CONNECT DHC is available at $1,979 (Standard Lithium) or $2079 (Extended Lithium.) There are also a large range of add-on accessories available. It comes with a 2-year full warranty on the buggy, and a 5-year limited warranty on the battery.
Distributed by Walkinshaw Sports
1800 656 968
www.motocaddy.com.au
info@wsports.com.au