PROADAPT ALPHACAT FOOTWEAR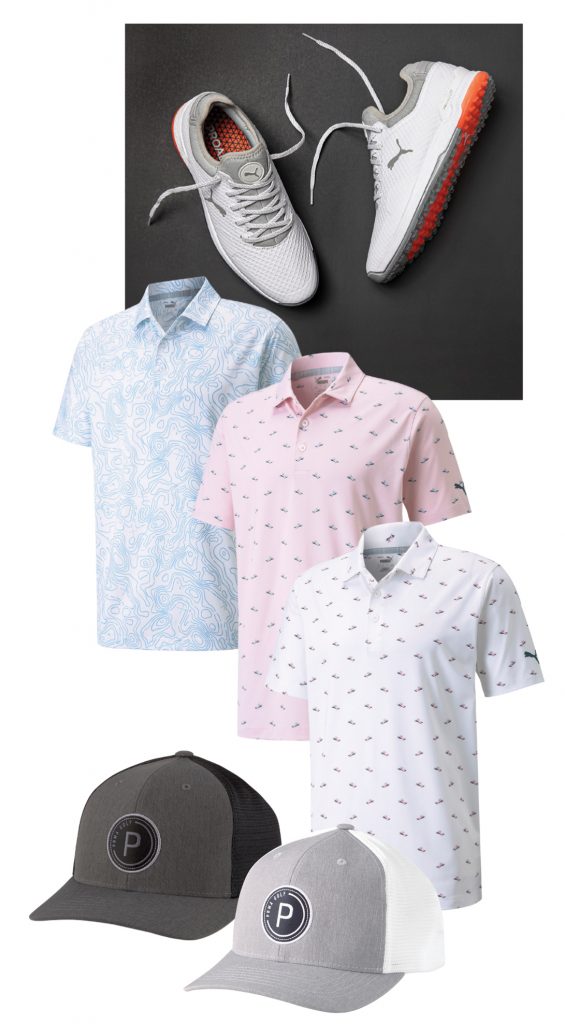 THE "King of Comfort" boasting an impressive array of innovative materials including PUMA Golf's proprietary ADAPT Foam, which is made from a combination of EVA Cushioning and an impact resistant polymer. 
Colours: Black-Quiet Shade; White-High Rise. RRP: $220 (lace) $230 (disc) AUD
MATTR TOPO POLO
THE MATTR Topo Polo will have you dreaming of perfect greens, lush fairways and flagsticks. Designed to
perform on the course and keep golf on your mind when you're off it.
Colours: White-Placid Blue. RRP: $90 AUD
MATTR PARADISE POLO
INTRODUCING the MATTR Paradise Polo – featuring the ultimate in performance fabric. No MATTR where
you are, feel like you're in paradise.
Colours: Bright White; Parfait Pink. RRP: $100 AUD
GOLDENWEST SNAPBACK
WEST Coast Best Coast – Whether you live here or you yearn to be here, the Goldenwest Snapback will definitely give off the west coast vibes.
Colours: Quarry-Puma Black; High Rise-Puma White. RRP: $45 AUD
Available at select retailers.
Visit www.cobragolf.com.au and follow us @cobrapumagolfau on Instagram to find out more.