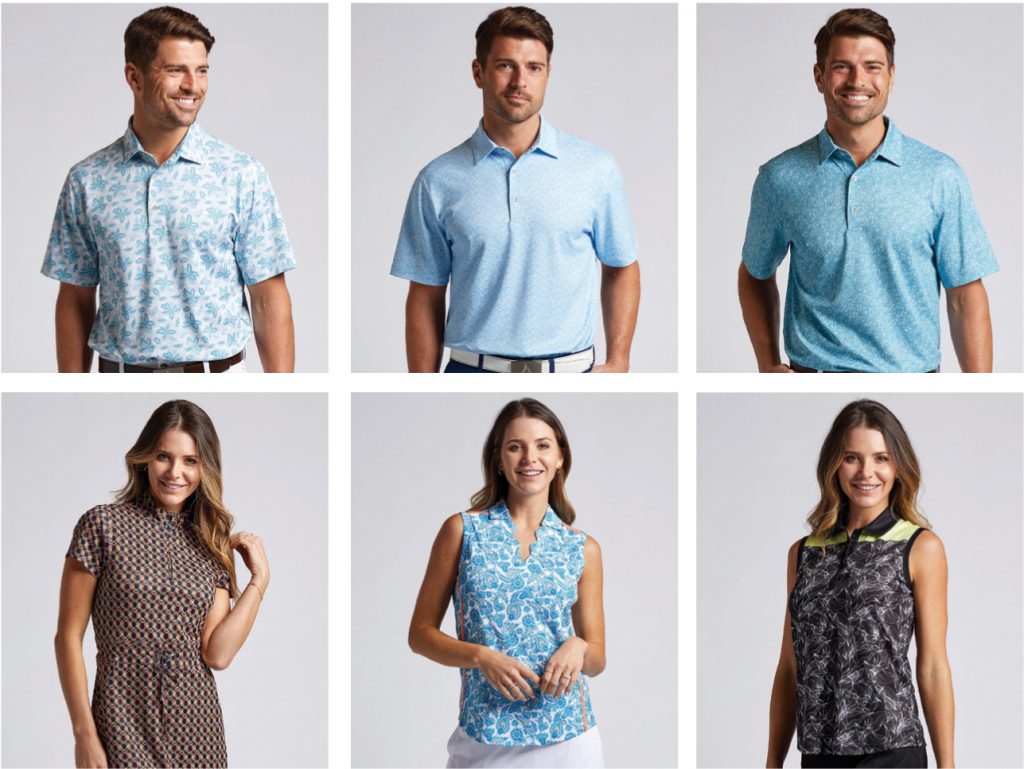 BERMUDA Sands is a golf-inspired lifestyle brand that is great to wear on and off the golf course.
"We are very proud of our sustainability platform in which 90 per cent of our products are made from recycled plastic bottles," a spokesperson for Australian distributor Platinum Golf Supplies said.
"Our fabrics also have the following performance attributes: Wick Away, UPF 50 sun protection, stretch and Storm-Dri on some of our layering styles.
"Our Summer/Fall '21 collections include both men's and women's fashions." "For the men's collections there are three fantastic colour pallets – the first being Harbor Red, White and Wave Blue. The second collection incorporates the colors of Misty Jade, Lagoon, White and a touch of Grey Dawn. The Ukulele camp shirt is sure to be a great conversational print.
The third collection offers great colors for the season in Navy, White and accents of Coral Reef Orange. There are three women's collections. Each collection offers three different print patterns. The first collection offers a striking combination of Black and White with hints of honeydew.
Collection two really speaks to the summer season. The colours of Capri, White and hits of Papaya exude the attitude of fun in the sun.
The third collection includes the colours of Indigo and White with accents of Light Orange, Yellow and Pink. This really comes to life in the floral print.
The brand is distributed in Australia by Platinum Golf Supplies. For more information, email patrick@platinumgolf.com.au