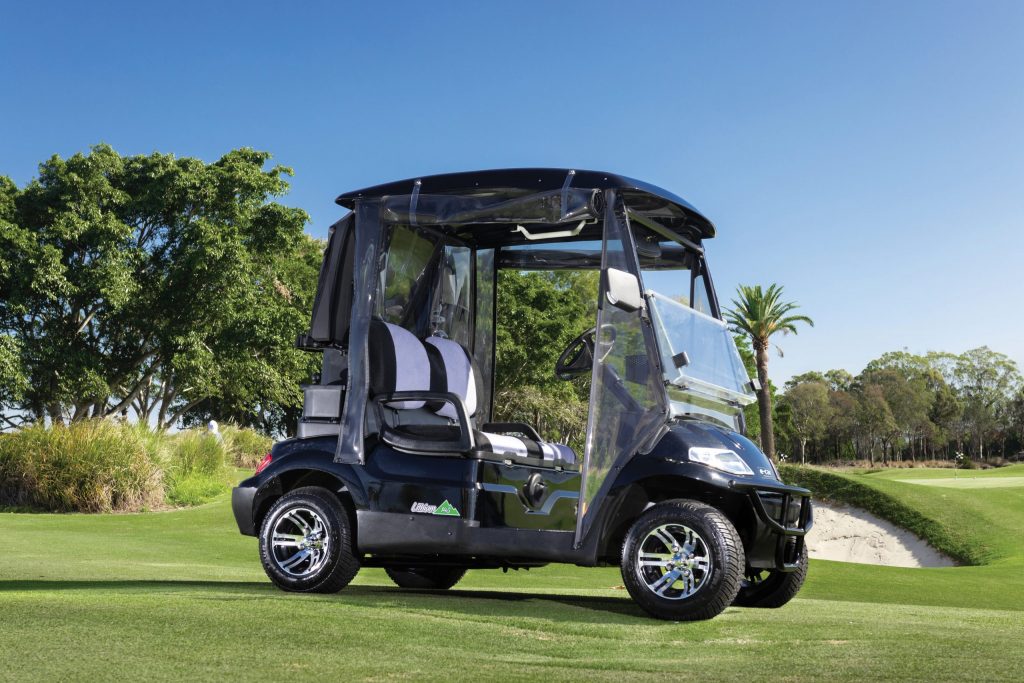 The new Lithium Powered E Car Golf Cart is exactly what you need to take the hassle out of maintaining your batteries. There will only be three hours' wait for your cart to charge before your next five rounds of golf. The E Car 627 Series Lithium Golf Cart comes standard with a massive 145 AMP Hour configuration, equipped with its own battery management system. It is the largest lithium battery on the market and is the best value in comparison to all leading competitors.
Exhibiting German engineering and design, coupled with the industry's leading-edge USA and European brand electrical mechanical components the AC Power 627 Series Deluxe 2 Seat Full Package is one of the most advanced golf carts on the market.
This high-powered Eco-friendly cart is the ultimate choice for an enjoyable and stress-free round of golf. Packed with deluxe package features, it is equally enjoyable cruising through your gated community.
The power AC motor matched with the new advanced Toyota controller allows you to achieve speeds of up to 40kph with added torque for hills. This model also has an automatic park brake so once you stop you can just get out without a worry.
Standard features include: Split fold windscreen, sports steering wheel, full set of quality seat covers, 10" mag wheels, esky, two sand bottles, ball and club washer, rear golf bag canopy, full set of rain covers, body and roof in matching metallic paint finish and more.
All these components, combined with those aforementioned, amount to over $2,000 worth of free accessories. There are few golf carts that provide so many extra accessories in one fixed price package.
The ECAR comes in six standard colours, all metallic: Plum Grey, Electric Blue, Champagne, Silver, Cherry Red and Black. Other colours available by special order at no extra cost.
Owners of the cart enjoy five years on the chassis, three years on electrical and mechanical components and an extended five years on the Lithium Power Pack.
RRP: $14,990 
1300 938 811 
www.cartsnparts.com.au
info@cartsnparts.com.au