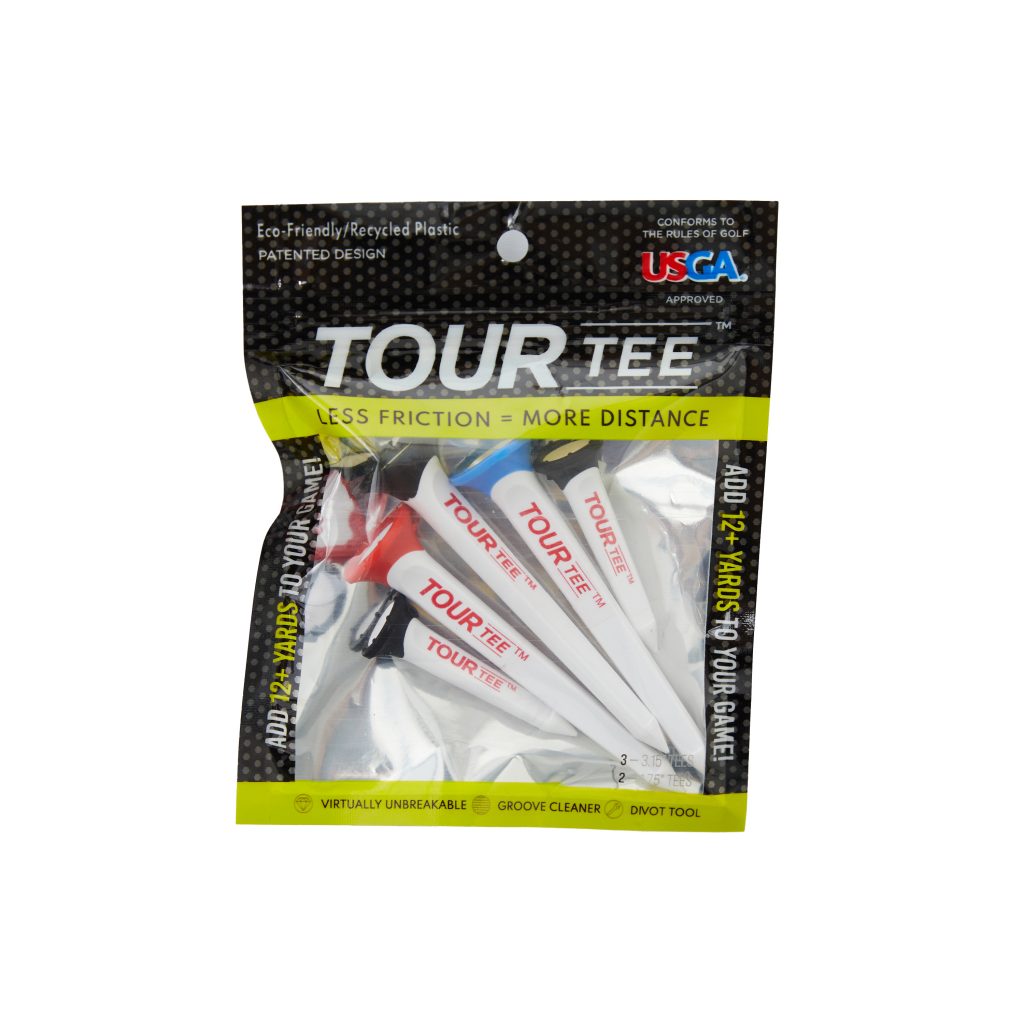 Tour Tee continues to prove popular around the globe. Now available in three great options including, COMBO, PRO and MINI.
The perfect golf accessory for any golfer which can add up to 12 yards to your game.
Designed in Australia and made from recycled plastic, Tour Tee products are not only good for your game, they're also good for the planet!
RRP – $9.95 per pack
Available at all leading golf clubs and outlets across Australia or online at www.tourteerevolution.com.