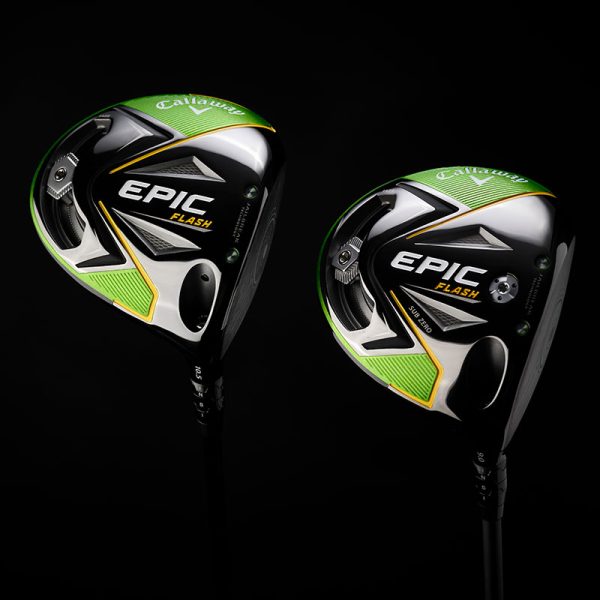 The new Epic Flash driver employs a new Callaway technology called Flash Face to help golfers get more ball speed for more distance. Flash Face's unique, internal mapping consists of dozens of subtle ripples flowing from heel to toe that work together cohesively to elevate COR in the face's centre region. That convention-defying accomplishment results in a significant ball speed boost for a noticeable distance increase when you make solid contact, helping make your longest drives go even longer.
Flash Face's sophisticated architecture was created by Artificial Intelligence and "Machine Learning," a field of computer science that uses statistical techniques to give computer systems the ability to "learn" with data without being explicitly programmed.
The Epic Flash driver also incorporates Callaway's revolutionary Jailbreak technology that promotes fast, face-wide speed. The two internal, hourglass-shaped Jailbreak bars connect the crown to the sole, stabilising and stiffening those two parts at impact, allowing the face to take on greater impact load to generate faster ball speed. Together, Flash Face and Jailbreak make the Epic Flash one of the most innovative and technologically advanced drivers in Callaway history.
Also available in Epic Flash Sub Zero.