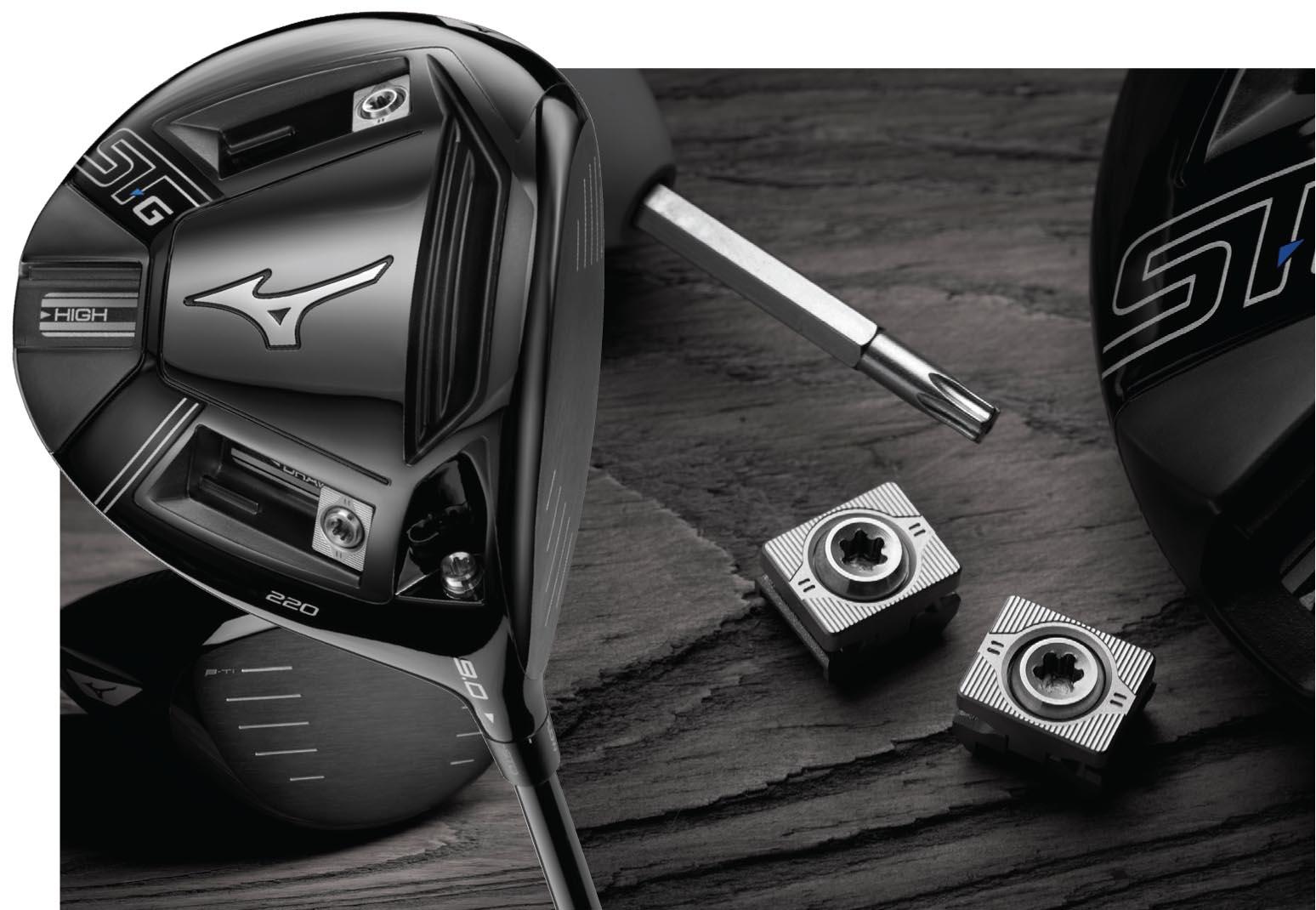 Mizuno has released the latest generation of its ST Series driver – the ST-G 220.
Building on the success of the ST-Z and ST-X drivers and featuring Mizuno's new SAT2041 Beta Ti face and complex carbon construction to deliver both potent ball speeds and a dense, satisfying sensation at impact, the ST-G 220 driver adds unparalleled adjustability to the mix for super-precise fitting.
Mizuno's ST-G 220 driver has shorter lateral weight tracks allowing a new centre/back weight port. The combination of three tracks and two moveable weights mean the ST-G can be transformed from ultra-low spinning bomber to a highly playable mid-spinning option, with fade or draw bias in both.
The evolution to the ST-G 220's weight locations offer a rare combination of both backspin and fade/draw adjustability options. Traditionally, adjustable drivers have been more effective at just one of those tasks. In every setting the ST-G 220 delivers impressive performance from off-centre strikes, with consistent feedback across the varying weight positions.
"The ST-G 220 has so much more effective movement of weight along both the X and the Z axis," added Chris Voshall of Mizuno Golf. "We can set it to be very low spin, a more playable mid spin, heavily fade or draw biased and just about anything in-between."
Test (drive) it at a Mizuno Swing DNA Fitter. 
Availability from October 15: ST-G Driver (right-hand only).
RRP: $949.00
www.mizunogolf.com