Top Australian-owned apparel company stands the test of time, writes Rob Willis
AN Australian owned company – which designs and maufactures an extensive range of polo's, bottoms, outerwear, headwear and a wide range of apparel for Australians and featuring specially designed and coordinated branding and logos – Sporte Leisure has stood the test of time. 
Founded and inspired by the Nelson family and built into a nationally recognised and respected apparel business, Sporte Leisure turns 30 this month.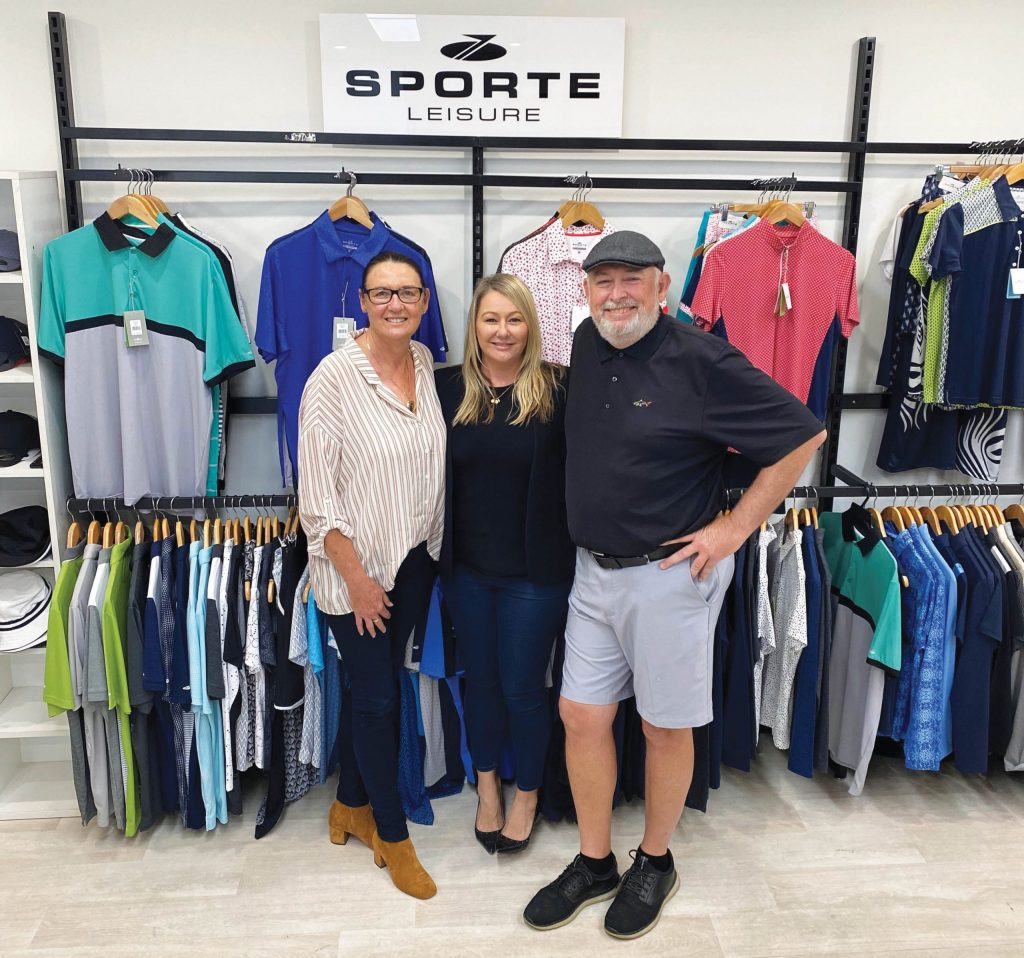 While businesses of all shapes and sizes have encountered various challenges, some more so in recent times due to the worldwide pandemic, Sporte Leisure is going strong and is showing no signs of slowing down.
Traditionally, they have celebrated their birthday on the first Tuesday of November. The company's 25th anniversary was celebrated on Sydney Harbour, but it appears Covid-19 restrictions have put this year's birthday bash, either in NSW or Victoria, on hold.
"Melbourne Cup Day has always been a good day for a function, but everything is on hold," Sporte Leisure CEO Martin Wright explained.
But while appreciative of the need to acknowledge and respect what has gone before, Wright is now tasked with charting a course for the future and to continuing Sporte Leisure's three decades of success.
"This is a very good business, one that has obviously had challenges over the 30 years, like a lot of other privately-owned businesses have, but it's still standing and there's an opportunity moving forward for a product that is designed by Australians, for Australians," Wright said.
Matt Meredith, a former Sporte Leisure CEO and now managing director at Callaway Golf Australia, offered his congratulations and birthday wishes to the iconic Australian organisation.
"If you've been a golfer in Australia over the last 30 years, I challenge you to not have, or have had, a Sporte Leisure product in your wardrobe," Meredith said. "I must say congratulations on 30 years to John, Margie and Pip (Bianca)."
An Australian success story, kicked off by the late John Nelson who sadly passed away in 2019, Sporte Leisure is now carried forward by Wright, John's wife Margie and daughter Bianca, along with a dedicated and experienced staff.
From humble beginnings, it's a story about family, about the people who made it what it is, the tournaments they serviced, some of the young professionals they supported including the author of this article.
But mostly it's about the products and the logos with Sporte Leisure outfitting the golfing masses over a long period.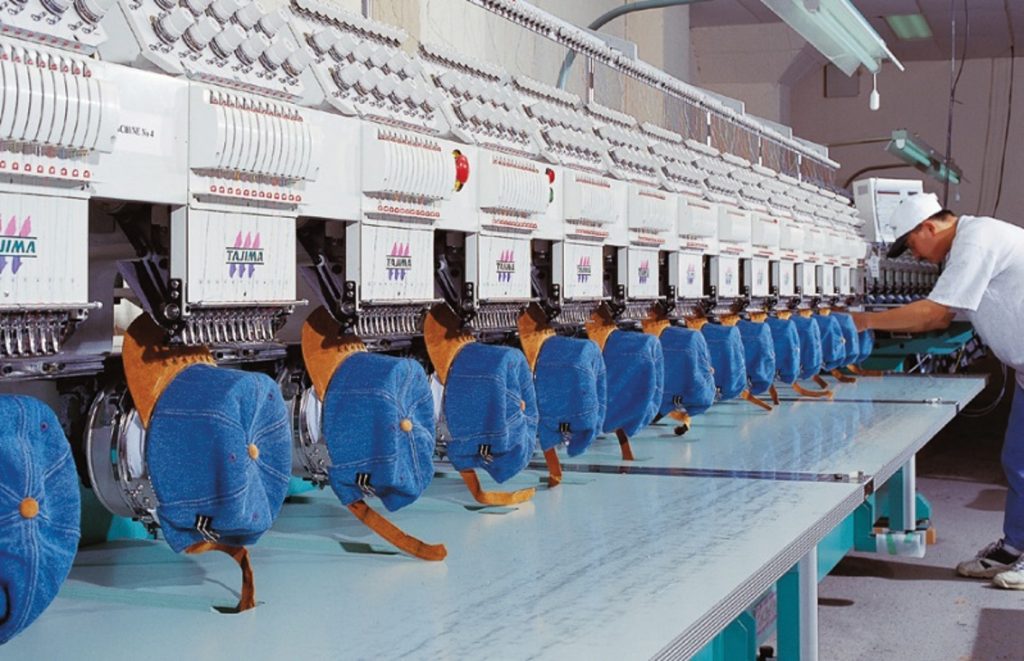 THE HISTORY – THE BUSINESS
IT all began in 1991 in a modest warehouse with a frontage on 791 Botany Road 10 minutes from Sydney airport and a similar distance from the city centre.
The Sporte Leisure 'shop front' would move to the back of the building and to an entrance on Dunning Ave, Rosebery before a recent shift down the road to its current home in Alexandria.
Filling a niche in the market where quality, service and the ability to tailor and produce logoed apparel to meet the needs of customers, Sporte Leisure has continued to deliver on the vision of its company patriarch.
"John (Nelson) recognised early on the apparel business in Australia was so far from what was happening overseas, especially in the US," Wright explained.
"He would see what the apparel was like, he could see there was an opportunity in Australia, he grasped it and the business he set up would design products for the Australian market, using Australian designers and using in-house embroidery."
Margie Nelson said apparel was always their core business, but there was a time when Sporte Leisure diversified, produced and distributed a wider-range of products.
But they have returned to doing what they do best.
"Our mission was to make good quality apparel, at a fair price and provide quick service for the local market," she said.
"We got a little away from that and then decided we were doing too many different things and we had to get back to our grass roots."
Bianca Nelson, Sporte Leisure brand director, agreed with her mother's assessment.
"We've really condensed our brand portfolio now to just purely apparel, which has been really good for us.
"We focus on apparel and we are the apparel specialists. Having Sporte Leisure and Greg Norman (brand clothing) is great.
"One is an iconic American brand, but being in charge of both we don't let one cannibalise the other with Greg Norman sitting at a price point above Sporte Leisure which is a great fit."
THE FAMILY – THE PEOPLE
JOHN Nelson dipped his toes into the waters of the golfing industry when in control of The Craft Warehouse, distributing Tommy Armour equipment and Mark Scott clothing among other related products.
From there he had a vision, believing he could break new ground in sport and leisure wear in Australia – and Sporte Leisure was born.
Clothing and fashion weren't necessarily in the family genes, but the Nelsons (John, Margie, Bianca and son Josh for a time they gave it a red-hot crack and eventually success.
"I don't think they (John and Margie) were fashionistas to start," Bianca joked.
My dad (John) used to wear some interesting golf outfits in the 90's, those tight fitting pants and graphic polo's, but he used to say 'God forbid if you had to stop at the petrol station on the way to golf – people would laugh at you'."
Bianca started in the business straight after high school, literally.
"Pip finished her HSC at Danebank one day and the next day was working at our merchandise outlet at a PGA Championship," mum Margie recalled.
"I've literally done every job from the ground up since I started," Bianca continued. "Basically, I thought I was going to go straight to the office and have this great cushy job, but I remember I got pushed out to the warehouse on the first day.
"I finally navigated my way into the offices and that was at reception. Then I started in sales support and it went from there.
"After I left school, I was studying marketing, but dad said 'you can't market something when you don't know anything'. He liked to call it as he saw it," she added.
As brand director, Bianca oversees the design, the tone and the aesthetic for the entire Sporte Leisure range.
"Men's, women's, summer, winter, the whole range, that's under my umbrella," she explained.
Meanwhile, Margie is keeping a keen eye on the business while running an outlet shop from her home base of Port Douglas in tropical far north Queensland.
Having first worked for John Nelson at TCW in the late-1980s, Wright was enticed to take the reins at Sporte Leisure, officially starting in the role in early August 2019, just a week before John sadly passed away.
"Sporte Leisure is all about John, Margie and Bianca," Wright said. "John was one of the true pioneers of the industry. From what he did to where it is today, he was a trailblazer.
Meredith, for 10 years in charge of Sporte Leisure, expressed his thoughts as to why it has been such a long-term success story.
"The reason it has been so successful and has had such longevity is because John and Margie really did run it as a corporate business," he said.
"They had an active board with external knowledge, always an external finance expert and, as CEO, they let you run the business.
"The family would stick to their roles. Bianca is a really successful apparel expert, then you had John and Margie's passion for the overall running of the business.
"Then there's Darty (Kevin Dart) – an icon and well-known in the industry. He's been involved in golf all his life and the day I started we had a guy named Rod Freeman, who was originally my boss at Diawa.
He was a long-standing member of the family as well.
"The other was Jane Wise, who has been around for over 20 years and is still in the production team."

THE PRODUCT – THE LOGOS
IT'S hard to dismiss the theory expressed by Meredith that almost every golfer in Australia, if he or she knows it or not, has worn or owned an item of Sporte Leisure apparel at some point in time.
Whether a shirt gifted at a corporate or charity event, a souvenir purchased at a resort or an iconic golfing destination, at a professional tournament or at the local club, chances are the logoed shirt or cap was from Sporte Leisure.
Their apparel designs have evolved to meet and often lead the way when it comes to fashion trends, however, one constant has remained – that being Sporte Leisure's ability to logo their products on brand, quickly, efficiently and stylishly.
And somewhat unique to the local apparel industry, they do it all in-house.
Wright believes Sporte Leisure's success also stems from John and Margie purchasing their own embroidery machinery – albeit at great expense.
"It was their most astute business decision," he said.
"As an example of what an advantage it is, we've had an order this morning where a customer needs product for an event on Thursday in Queensland.
"We pick that stock, it will be embroidered today and it'll be gone this afternoon. It's unique."
Dart, who has been servicing club professionals and the entire golf industry on behalf of Sporte Leisure for 25 years, agreed the ability to meet the needs of the customer has been a distinct advantage.
"When I first started, John said 'if you do anything, when a golf pro thinks of a logo, he rings you first'," Dart said.
"You have to be a bit more creative than just whacking on a logo. You have to coordinate the colours. I still get business because I tell guys the way they've got to have their logo.
"That's why we have changed the face of the logo apparel business in Australian golf," he added.
THE TOURNAMENTS
UNFORTUNATELY, the professional tournament scene in Australia has stalled due to a variety of circumstances – most recently the economics around the global pandemic.
But it hasn't always been the case with some massive major events hosted on our shores often with Sporte Leisure meeting the souvenir and merchandise needs of the patrons at tournament sites.
Servicing the three Presidents Cups held on local shores, the World Cup of Golf when contested on Melbourne's sand-belt, Johnny Walker Classics when they attracted the world's best and countless Australian tour events, Dart has been there almost from the start.
"I think I've done just over 40 tournaments in my 25 years with Sporte Leisure," he estimated.
"The '98 Presidents Cup was a big one. It blew us away as to how much product you could sell from a merchandising tent. We were restocking hourly. Next, flight shipments from Sydney. We sent a couple of people back to Sydney to control it from the office – it was bedlam.
"I remember John coming to me on the Saturday and said 'Kev, you've stuffed up. It's 41 degrees and there's all this winter stock you've ordered'.
"The next day it was cold and pouring rain and he put his arm around me and said, 'you're a genius'.
"We sold every piece of winter product. It was so cold, people were going up to the girls on the register and asking what size they were wearing then saying 'can I buy that please'," Dart said.
Margie said it was a stressful, but exciting time.
"We'd been at the Australian Open the week before, we'd just come out of Royal Adelaide and we didn't know what hit us," she said. "It was scary."
THE PLAYERS
THE relationship between myself and the Nelsons began in the days before Sporte Leisure had come to being – when John Nelson had The Craft Warehouse.
During the early days of Sporte Leisure, I had transitioned from golf magazine editor to battling tour pro – one who was kindly supplied apparel for tournaments in Australia, Asia and the odd European event I managed to play in.
I would visit their Botany Road headquarters where John offered his usual pep-talk, before leaving the sizing and colour coordination to Margie. I would then present at the various tournaments as one of the best dressed players.
Others to benefit from the generosity of Sporte Leisure were Grant Dodd, who won on the European secondary tour and is now seen on TV screens, Andrew Bonhomme, a Queenslander who enjoyed success in Asia and Australia, South Australian professional Adrian Percy, local Bonnie Doon player Leigh McKechnie and later on accomplished Australian tournament player Andre Stolz.
However, whatever promotion we were able to provide Sporte Leisure by showcasing their clothing at the various tournaments, it paled into insignificance compared to where Nick O'Hern was able to take the brand internationally.
Now comfortably semi-retired from tournament golf while raising his two girls with wife Alana in Melbourne, O'Hern was another player supported by Sporte Leisure when taking his first steps into professional golf.
"My wife is an artist and she put together a proposal for companies, a really nice one with some good pictures," O'Hern recalled. "Back in the day it was a pretty nifty presentation."
Having heard about Sporte Leisure, O'Hern shipped off the proposal to John and Margie and a special partnership was born.
"They got back to me and said, 'we've never had a golf pro send us anything like this and the fact that you took the time to do it, and you seem like a reasonable bloke, we'll start giving you clothing'.
"At the time, I thought it was amazing."
Towards the end of that first year in Sporte Leisure apparel, O'Hern, a young, unheralded left-handed rookie from WA, would contend at the 1997 Australian Open at Metropolitan.
"I don't know what they made of it, but I was wearing Sporte Leisure gear front and centre on the weekend, which was awesome," O'Hern added.
O'Hern went on to play on the US PGA Tour and he spurned offers and dollars from international brands and continued to represent the Sporte Leisure brand – perhaps most famously in his two wins over Tiger Woods in the WGC World Matchplay and for his 2006 victory on the Australian PGA Championship.
"I was wearing it (Sporte Leisure) when I beat Tiger in '05 and in '07," he said. "I remember I had a blue Sporte Leisure jacket on that day."
"I could have gone to other brands and there would have been some nice financial remuneration I guess, but John and Margie had become almost like family. The whole company, Kevin Dart, Jane Wise – they always looked after us."
WHERE TO NOW?
IT appears unlikely there'll be an opportunity for fireworks or fanfare to celebrate the company's 30th anniversary. Still, demand for their products, from both retailers and consumers, will continue well into the future.
There is no doubt Sporte Leisure will remain relevant in an extremely competitive market as they push ahead with plans for huge celebrations when their 40th and 50th anniversary celebrations come around.
While it's nice to tick off this significant milestone, the Sporte Leisure family know there will be more celebrations ahead.
"We're just forging ahead, moving forward with fun, innovative product," Bianca Nelson said.
"We have a passion for what we do and for creating the best possible product for our market.
"We are an Australian brand that has been around for 30 years, a proud Australian company that is very lucky to be in control of our own destiny," she concluded.