Discover The Higher Origins of Traditional Beauty
China was once known as the Land of the Divine. Legend has it that each dynasty came from a unique heavenly paradise. Over the course of five millennia, deities descended to Earth and took on human form—playing roles from emperors to heroes and from sages to generals. Their wisdom and virtue laid the groundwork for China's rich culture. It is even said that classical Chinese dance and attire mirror those in the heavens.
China's dynasties have come and gone, and much of this heritage has been lost. Shen Yun strives to bring this ancient and mythical culture to life on stage, reviving five thousand years of profound wisdom and divine beauty.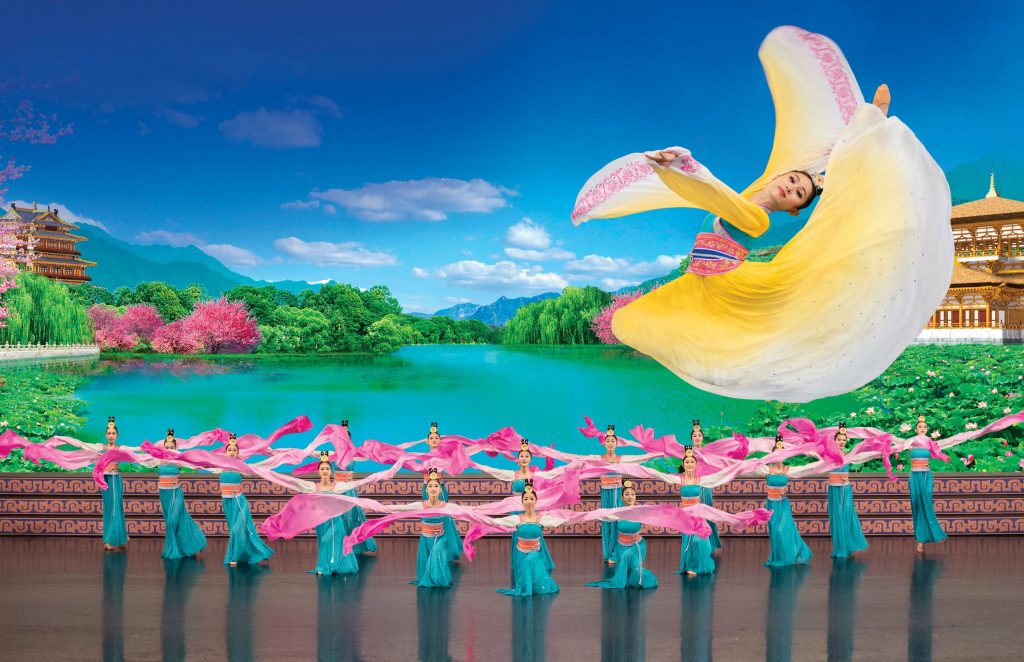 Vibrant Ethnic and Folk Traditions
Let Shen Yun whisk you away to the top of the Himalayas for a sacred celebration or to the vast grasslands to join Mongolian horsemen. You will discover how diverse Chinese culture actually is, with dozens of different ethnic groups and regional folk traditions, each with its own distinct costume and dance styles. You will be amazed by how these dances fill the stage with color and energy.
Legends. Mischief. And Miracles.
Everyone loves a great story, and Chinese culture has 5,000 years full of them. Historic epics, timeless literary classics, and mystical folklore make up this world of deities and magic. Each Shen Yun performance includes short dance stories of heroes who battle evil, fly up to the heavens, or even visit deep-sea palaces. Packed with action, courage, and humour, these tales embody the wisdom and virtues of ancient China.
Enjoy Music that Runs Millennia Deep
Music is such a big part of every Shen Yun performance—from the live orchestra that accompanies each dance to the vocal and instrumental solos on stage. Shen Yun's orchestra is one of a kind, harmoniously blending the distinct beauty of ancient Chinese instruments with the grandeur of a Western orchestra. The result is a vivid sound with great emotional range—perfect for bringing to life the soul of an ancient civilisation.
"It's a once in a lifetime experience, and you must not miss it…The world needs more excellence and Shen Yun can provide it for us."
– Coral Drouyn, Australian theatre critic
"One's expectations are blown out of the water. The Shen Yun dancers seem to defy gravity."
– Australian Stage
"Entertainment of the highest order…An exemplary display of excellence."
– Stage Whispers
"A visually dazzling tour of 5,000 years of Chinese history and culture."
– San Francisco Chronicle
"Breathtaking!"
– CurtainUp
Pushing the Boundaries of Art
Shen Yun's unique artistic vision expands theatrical experience into a multi-dimensional, deeply moving journey through one of humanity's greatest treasures—the five millennia of traditional Chinese culture. 
This epic production immerses you in stories reaching back to the most distant past. You'll explore realms even beyond our visible world. Featuring one of the world's oldest art forms—classical Chinese dance—along with patented scenographical effects and all-original orchestral works, Shen Yun opens a portal to a glorious civilisation of unrivaled beauty, artistry, and inspiration.
Enter a world where philosophers and poets alike sought harmony with the Dao, or "Way," of the universe. Where maidens danced with ethereal grace and generals fought with explosive athleticism. Where timeless tales of valour and virtue were born. Where heaven and earth intersected, and even magic was possible.
Traditional Chinese culture—with its profoundly optimistic worldview and deep spiritual roots—was displaced by communism in China. Today, only the New York-based Shen Yun is keeping this precious heritage alive on stage. And it's an experience that will take your breath away.
"An extraordinary experience."
– Cate Blanchett, Academy Award-winning actress
"Simply gorgeous stage magic. A must-see!"
– Broadway World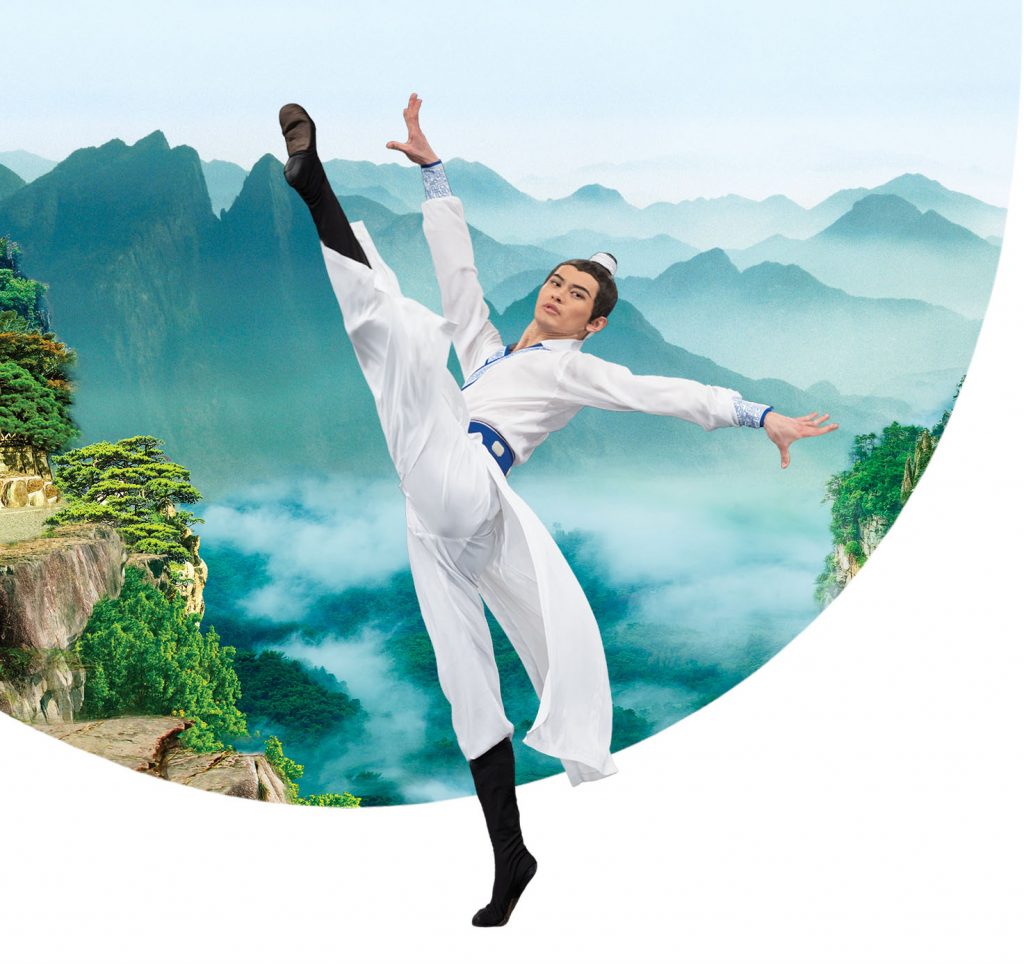 Shen Yun Brings 5,000 Years to Australia
Exquisite beauty from the heavens. Profound wisdom from dynasties past. Discover authentic Chinese culture, as Shen Yun Performing Arts, the world's premier classical Chinese dance and music company, comes to Australian theatres in April and May.
Shen Yun, a New York-based company, was founded in 2006 by an impressive group of Chinese artists. Their dream was to create a renaissance for mankind's most ancient heritage. Today, their wish has become an international phenomenon.
Shen Yun performs in 150 cities worldwide. With breathtaking dances, gorgeous costumes, live orchestra, and dynamic backdrops, this is a show brimming with themes of courage, hope, and triumph of good over evil. Shen Yun is the world's only company depicting Chinese culture as it had been before it was nearly destroyed by decades of communist rule.
Each year, the company debuts a new lineup of original music and choreography, ranging from classical Chinese dance to traditional ethnic and folk dance styles to theatrical depictions of beloved stories.
At the performance's core is classical Chinese dance. This is the same richly expressive art form that had once been performed in front of emperors in palace halls. Today, it has evolved into one of the most comprehensive dance systems in the world.
Shen Yun features hundreds of handmade costumes— showcasing apparel from China's 5,000 years of history. Their exquisite colors blend seamlessly with the animated backdrops, instantly transporting the audience to another world. The animation also contains a few surprises, but those are best left for the performance.
Shen Yun will be touring to Australia cities: Sydney, Melbourne, Bendigo, Toowoomba, Gold Cost, Adelaide, from 6 April to 15 May 2022, for tickets visit www.shenyun.com/Australia.