THE 2021 Outback Queensland Masters only recently completed its 1900km journey across Outback Queensland, but players are already planning to take part in the 2022 tournament.
Next year's event will again take players across outback Queensland … all the way to Birdsville on the edge of the Simpson Desert where a $1 million hole-in-one prize will be up for grabs.
They call it the Outback Queensland Masters because it's "a golfing tournament of a different kind".
And it is! Recently amateur golfers, happy hackers to a $10,000 hole-in-one winner, travelled across six locations from Biloela to Charleville, Quilpie, Blackall, Hughenden and finally Longreach.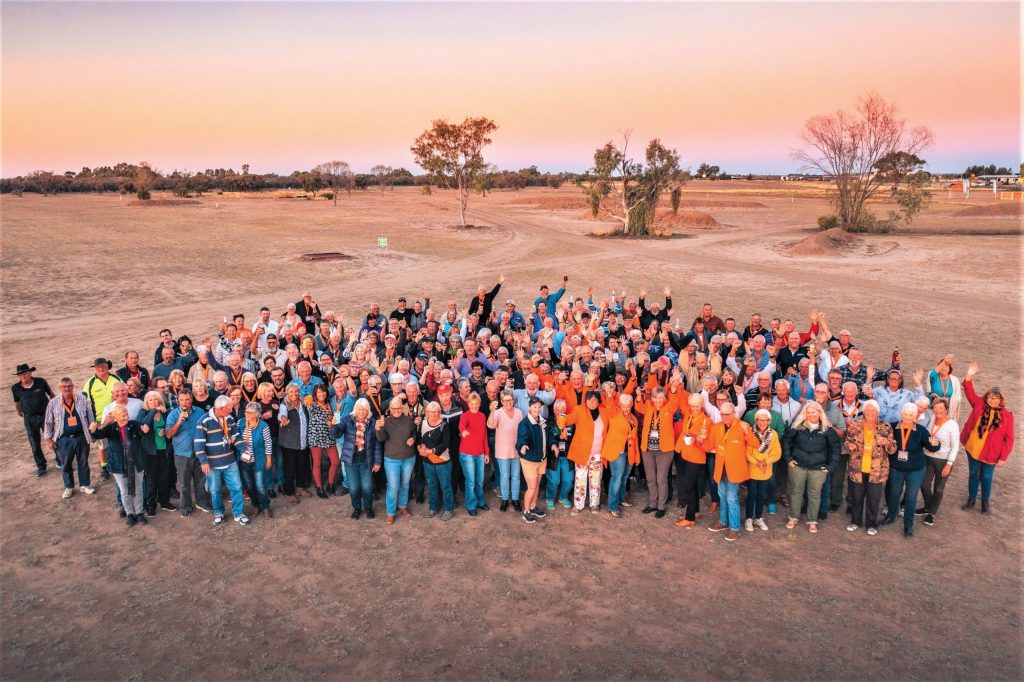 The 2021 Outback Queensland Masters Series Championship winners, and recipients of the coveted orange jackets, were Hervey Gay Golf Club's Laurie Binstead with 117 points and Ann Backhouse from Murrumbidgee Golf Club in the ACT, who returned 119 points.
Greg Wooler (Sandy Gallop Golf Club) won the men's event at Longreach.
"I've played all six events in this year's series travelling the distance with friends," Wooler said.
"The win in Longreach really capped off an amazing journey and I'll wear the orange jacket with pride."
Barbara Slater of the Roma Golf Club was the women's winner.
She played in the inaugural Outback Queensland Masters in 2019 and returned this year just missing out on winning the event at Charleville by one shot.
"The Outback Queensland Masters is a real highlight of my golfing career," Slater, one of the event's most passionate fans, said.
Luke Bates (Queensland manager, Golf Australia) said the 2021 Outback Masters had been an amazing experience for the visitors, clubs and juniors.
"I can honestly say we have been overwhelmed by the outstanding support of the local communities," he said.
"It's the hospitality and genuine characters of Outback Queensland that makes the players really enjoy the challenge and mateship of this tournament."
This year's Masters was a sell-out with many competitors keen to line up again in 2022.
Next year's Outback Queensland Masters will tee off at Roma on June 18.
Then the players will head to Tambo, Barcaldine, Winton, Mount Isa and Birdsville where the
$1m hole-in-one shootout takes place from July 22-24.
"A real legacy of the event has been the free junior clinic for youth in Outback Queensland," Bates said.
The junior clinics are conducted by PGA professional Darren Weatherall.
"We've had 150 young players join in with several juniors showing true potential for the future of golf," Bates added.
For information on the 2022 Outback Queensland Masters, visit www.outbackqldmasters.com