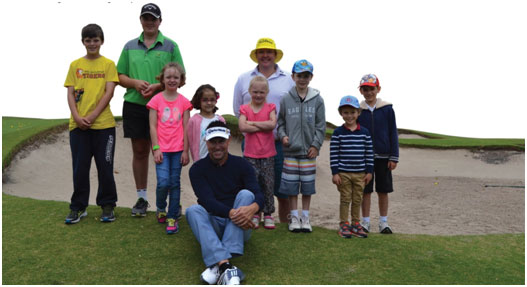 Have you ever wanted to play golf whilst at the same time supporting children and families living with cancer?
On 21st November, Challenge will celebrate the 25th Robert Allenby Golf Day & Gala Dinner. Known as one of Australia's most successful charity events, this action-packed day and glamorous evening allow Challenge to raise vital funds to support children and families living with cancer.
The Golf Day will be held at Melbourne's prestigious Yarra Yarra Golf Club, where participants can enjoy food, drinks, and a round of golf, amongst some of Australia's finest professional golfers such as Robert Allenby, Jarrod Lyle and Ian Baker-Finch.
The excitement will continue well into the night, as guests party on at the luxurious Palladium at Crown, where they can feast on a delicious three course meal and enjoy stellar entertainment. There will be impressive auction items on offer for all ages and interests, with all funds raised going towards providing the best support for Challenge members.
To purchase tickets or secure a group for the Golf Day, please contact Challenge:
Phone: 03 9329 8474
Email: mail@challenge.org.au
Website: www.challenge.org.au