IF you play golf and travel, chances are you've heard the news – golf in Western Australia is hot.
Yes, the golf courses in Perth and surrounds and out to Kalgoorlie are sizzling hot.
In the West, they weave intriguing layouts, quality resorts, soothing spas, gourmet dining and blend urban cool with raw natural beauty.
Here you'll discover golf courses as good as anywhere in Australia and abroad.
To be sure, golf is on the boil in Western Australia but it's also a cool place to visit.
All around there are new bars, restaurants, shopping precincts and cultural spaces.
Perth is also home to Kings Park, one of the world's largest inner city parks.
Then there are the wineries and stunning beaches where you can even swim with wild dolphins.
Clean air, expansive landscapes, the transfer between mountains, deserts, rivers and sea, Western Australia is a rewarding golfing destination.
Golf in the West reflects those elements and to play golf here is a delight.
The region offers desert-style, links-style and traditional parkland courses as well as quality golf ranges each with its own personality – their distinctive traits magnified by their own unique, distinctive features.
INSIDE GOLF'S journey started with a hire car and a 35-minute drive to Joondalup Resort where we bunked down for a couple of nights.
You don't travel to WA and not stay-and-play at one of Australia's top golf resorts.
Like the state itself, Joondalup's 27-hole layout tests the balance between risk and reward.
With three distinctive nine-hole layouts – The Dune, The Quarry and The Lake – Joondalup is filled with delightful challenges.
You can smash a driver off the tee or hit a positional iron – or go for the green with two heroic strikes or play a wedge to the putting surfaces.
Designed by Robert Trent Jones Jr, each nine has at least one monstrous par-4 and par-3 and several shorter holes to reward clever shot-making.
Of the three different layouts, The Quarry is just eye-popping. It weaves its way around steep limestone quarries and deep, menacing valleys.
Don't leave home without your camera.
The 136m third hole is intimidating because you are hitting over the "valley of death" – all carry to the green.
The 475m par-5 fourth hole is a ripper – a double dogleg that weaves around a large limestone cliff that protects an elevated green.
If you find the world's biggest and deepest bunker in front of the green, simply take the ladder down to your ball and pray you make a quick exit.
Locals dub Joondalup "Paradise in Suburbia", more than 80,000 rounds are played here each year.
That's because the course is immaculate and the accommodation superb. The resort is perfect for groups (small and large).
With 70 rooms and suites, Joondalup offers play-and-stay packages and the service is first-class. Other facilities include conference centre, pool and heated spa, tennis courts, mini gymnasium, massage and beauty treatments, a cafe, restaurant, and cocktail lounge.
So confident is Joondalup about its quality and service, it even encourages comments on its scorecard. There's a special section on the card to make comment about pro shop service, locker rooms, signage and more.
Joondalup Resort
(08) 9400-8811
proshop@joondalupresort.com.au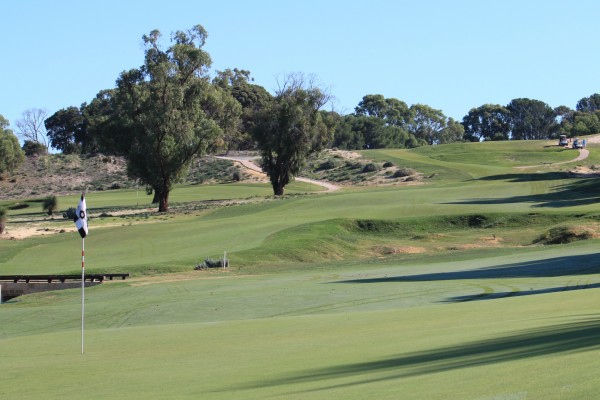 LOCATED 30 minutes north of Joondalup is Sun City Country Club.
It's one of WA's best layouts and it's just getting better courtesy of a multi-million dollar redevelopment.
The Mike Clayton and Geoff Ogilvy design team have completely redesigned nine of Sun City's 18-hole layout, which feature some of their best architectural attributes – generous landing areas, clever bunkering and chipping areas around the greens.
The transformation is amazing.
Even golf officials and players from rival clubs say Sun City will match any course in the state once completed.
Rated in the top-100 in Australia, Sun City will undoubtedly improve its position in the years ahead.
Still, work is on hold for now to give members and visitors a breather and the opportunity to play a par-72 championship course.
A feature of the course is the lake between the ninth and 10th holes. If you are going to lose a ball, this is the most likely place so pay attention.
Around here, it's common to see groups of kangaroos lining the fairways – but emus?
Yes, we came across three emus not far from the clubhouse, which has stunning views over the golf course.
A major highlight of any round at Sun City has always been the long sweeping breaks on greens, which seem to keep their line secret until just after impact of putter on ball.
Another unique fascination is the length of many of its holes. They demand good use of every club in the bag, including the longest irons.
If you arrive at Sun City and need to sharpen your game, check out the Jim Danas Golf Academy.
Sun City is an easy-walking course, but carts are available for hire at $25 for 18 holes. A round will cost $40 mid-week and $50 on weekends.
Inside Golf found the pro shop staff to be friendly and helpful.
"That's because there's a good vibe around the club," said vice-president George Frame.
Sun City Country Club
144 St Andrews Drive
Yanchep Western Australia 6035
www.suncitycountryclub.com.au
Golf Centre: +61 (8) 9561-1352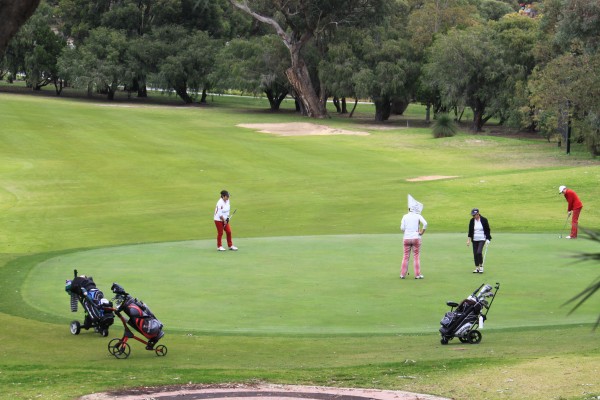 JUST 11 kilometres from Perth's CBD is Wembley Golf Course.
It's a massive complex where golfers of all levels go to practice and play because it has two 18-hole courses – the Old Course and the Tuart Course – as well as a two-tier, 80-bay fully-automated driving range.
Here, 155,000 rounds are played on the two courses annually and more than 10 million golf balls are fired from the day/night range.
There's a dedicated short game area as well as grass teaching tees and practice bunkers.
On-site there are 11 PGA professionals to help you improve your game.
There are dedicated teaching bays, indoor fitting room (with all the leading brands available) SAM Putt Lab and Track Man Launch monitor plus HD camera systems linked to Dartfish teaching software.
The Swing View Function room located on the second level of the driving range has sweeping views of the city skyline and is the perfect venue for corporate events.
The hub of all this activity is the gigantic, well-stocked golf shop capable of handling the busy nature of the facility.
Foot Golf is helping grow the game at Wembley and recently the Perth Glory players turned up to have a crack.
Currently Wembley is in the throes of building a new hospitality precinct – 4000 square metre state-of-the-art short game area, 200-seat function room, restaurant, bar, new change rooms, 18-hole miniature golf and a children's playground.
"When this is finished it will be as good as anywhere in Australia," said general manager Matt Day.
Effectively, Wembley is a community hub that draws golfers and non-golfers to the facility.
It's a great place to meet for coffee or lunch, hit some balls and play a round or two. The complex opens at first light and closes well after dark courtesy of the floodlit range.
Green fees are $30 and $37.50 midweek, weekends and public holidays respectively
Wembley Golf Course
Phone (08) 6280-1300
Email: info@wembleygc.com.au
IT says a lot about a club when professionals use a club's facilities to sharpen their game.
It happens regularly at Lakelands Country Club on the outskirts of Perth.
The club's energetic general manager Linda Duncan told Inside Golf Lakelands had one of the best practice ranges in Western Australia.
"It's very popular and the pros practice here a lot," she said.
Speaking of pros, the club recently enlisted the services of Terry Gale, a prolific tournament winner in Australia, Japan and Europe.
"We asked Terry Gale to do a report and he has suggested significant changes to the golf courses to make it more enjoyable for golfers of all levels," Ms Duncan said.
"The plan is to give golfers slightly wider fairways without losing each hole's appeal.  It's a five-year process so it won't inconvenience members and visitors too much."
Lakelands is a target-style golf course courtesy of narrow, tree-lined fairways and a number of smallish greens. Tip: Don't lose concentration around here.
The challenging layout attracts a slope rating of Blue 73 – 125; White 71 – 125; Red 74 – 128 and Yellow 69 – 124.
It's been said golf clubs and courses are measured by the number of members they have and by the number of rounds played annually.
Well, Lakelands has more than 1000 members and caters for around 65,000 rounds a year.
"We are a membership success story," Ms Duncan said. "We have a high participation rate and membership is closed for five-day members.
"Of course, we welcome visitors and want people to have a great experience.
"Our course superintendent Eric Dennis does a fantastic job and so does our club professional Damian Chatterley.
"About 10 years ago Lakelands hosted the WA Open and other significant events and we are keen to host those big events again as well as corporate days."
Lakelands offers a comfortable clubhouse and new Italian chef is proving to be a winner.
Lakelands Country Club
Clubhouse Lane, Gnangara 6065
Clubhouse (08) 9405-4888
Pro shop (08) 9306-1122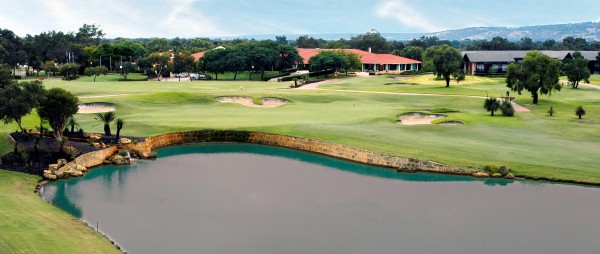 HOSTS of the Heineken Classic from 1993-2001 and the Johnnie Walker Classic in 2006 and 2009, The Vines Resort and Country Club offers two equally-challenging 18-hole courses in the Swan Valley wine region.
There's even a vineyard within the 91-room and 12-suite resort and just a long putt from the 18th green, which makes the venue the ideal place to stay-and-play.
The resort has already spent $4m refurbishing the accommodation. It includes new modern bathrooms, new furniture, lush soft furnishings and new beds.
Coffee-lovers can enjoy the pod coffee machines (with real milk) in each room along with free in-room wifi (very high speed available at extra cost), and free in-house movies on demand and selected Foxtel channels for couch potatoes.
The Muscat's Restaurant has also received a facelift and has launched a new winter menu featuring local produce, world-class Swan Valley wines and craft beers.
The upgrade of the conference facilities, lobby, public and breakout spaces and the addition of the Keishi Day Spa completes the resort's transformation.
Once there, golfers enjoy two unique different courses designed by Graham Marsh and Ross Watson, which smartly incorporates the landscape changes.
Played from the tips the Ellenbrook Course stretches to 6541m. It's a test for golfers of all levels. Played from the members' tees it's 6207m and from the gentler visitors' tees 5838. The women course is 5381m.
The Lakes is 6497m, 6153m, 5747m and for the women 5097m.
Both courses are invigorating tests of golf.
The bent grass greens are among the largest in the country and the unique bunkering is eye-catching.
The comfortable clubhouse offers a bar and restaurant, locker rooms and shower facilities.
If you are still feeling energetic after 36 holes of golf head for the tennis or squash courts, gym or swimming pool for a few laps.
The Vines Resort and Country Club
Phone: (08) 9297-3000
Email: reservations@vines.com.au
Web: www.vines.com.au
STANDING on the 16th tee at Araluen Golf Resort I had a flashback.
For a split-second, I thought I was standing on the magnificent fifth tee at Kooralbyn Resort located between Brisbane and the Gold Coast.
You know the hole – a long, downhill par-3 where the hang-time on your ball stretches to 12-plus seconds.
Yes, there's a striking resemblance between the two holes although Araluen has water in front and on both sides of the green.
So what do you call a hole that is 219m from the tips and 179m from the forward tee and with a 50m drop to the green?
Aptly named The Roof, it's a beauty but it can be a card destroyer. Your best shot might be with the camera.
By car, Araluen Golf Resort is 40 minutes south-east of Perth – tucked away in the beautiful hills of Roleystone.
Designed by the late Roger Mackay and Michael Coate, the golf course is unique in that no holes run parallel. There might be 100 players on the course, but you will feel as if you have the course to yourself.
"This is a unique and challenging course like no other," said general manager Glenn Paul. "When you play here you don't feel as if you are in Australia. It reminds me of playing in Canada or South Africa.
"Many people don't even know we are here, but the members love it because it's a great course tucked away in the hills where the air is fresh and the scenery spectacular."
There's a good mix of holes at Araluen. The par-4s are testing while the par-5s are not overly long so play smart and the birdies will arrive.
A creek meanders down the right side of 17 and 18 and encroaches close to the 18th green.
If you don't have time to play 18 holes, the club offers Express Golf where you can play holes 1, 2, 3, 4 and 9.
Troon Golf now oversees the facility so the course is in great shape and the friendly pro shop and clubhouse staff makes the visit worthwhile.
The clubhouse offers café, dining room, two function rooms, locker rooms, sauna – perfect for weddings and corporate events. The club is open for lunch seven days a week.
Araluen Golf Resort
Country Club Ave
Roleystone, Western Australia
Phone: (08) 9397-9000
THE members at Kwinana Golf Club 40 minutes south of Perth are a friendly bunch and, as Inside Golf discovered, don't mind a bit of friendly banter.
Inside Golf was in the clubhouse when one member announced loudly he was going to buy a round of drinks.
A loud cheer went up.
Apparently, he found a sign on the windscreen of his car that read: SO-AND-SO NEVER SHOUTS.
Well, he did on this occasion, which kept his mates quiet … for now.
It was a funny moment and great entertainment.
The club's general manager Linda Borrell said Kwinana was a friendly and relaxed club.
Set in a picturesque valley, the golf course is an easy-walking course with a few undulations.
Since arriving at the club earlier this year, superintendent Dave Canterbury and has maintained the course's good condition.
At 6271 metres (5286m for women), the parkland-style course is a proper challenge with plenty of trees and hazards to catch wayward shots.
The par-3s are challenging and range in length from 147m to 188m while the 402m par-4 17th is ranked the hardest hole on the course.
The 307m par-4 fourth and the 435m par-5 12th are good birdie opportunities.
Ms Borrell said the club's junior program was having great effect.
"We are the first club in Australia to start the First Tee Junior Program, which is big in the US," she said.
"It teaches kids golf and life skills, is a lot of fun and gets kids off the streets."
Kwinana Golf Club has a variety of facilities including a two-storey clubhouse. Recently the club finished renovating its upstairs function centre, which is a popular venue for meetings, birthday parties and weddings.
There are three professionals on duty in the pro shop including head pro Dave Robinson.
It costs $32 to play midweek and $40 on weekends. Carts are available for hire and the club has a membership special on offer.
"Everyone is welcome here and it's the ideal place to relax, enjoy the game and soak up atmosphere," Ms Borrell said.
Kwinana Golf Club
2 Summerton Rd, Calista
Pro shop: (08) 9419-49598
Office: (08) 9439-2888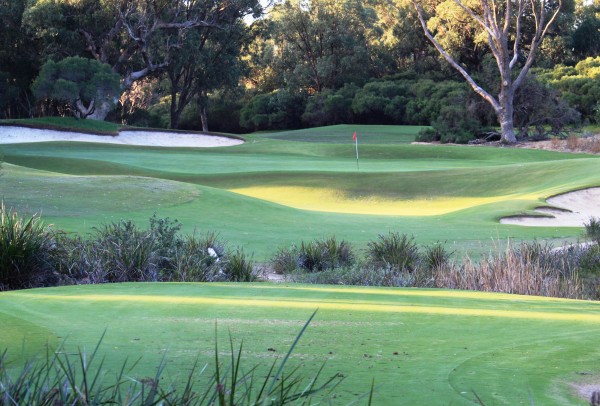 MY first question to Meadow Springs Golf and Country Club general manager Scott Proctor was: "What's my ammunition quota for this golf course"?
He hit my question straight down the middle.
"I don't know what your handicap is, but I will say we have generous driving areas so you shouldn't lose too many golf balls," he said.
Okay, time to hit the practice range.
"We have the best practice facility in Western Australia," Proctor said. "It's a full length, floodlit range with superb short game, putting area and three practice bunkers."
Meadow Springs is south of Perth near the coastal town of Mandurah and is the "sister course" of Joondalup.
Robert Trent Jones Jr designed the course, which is close to the coastline just south of Perth, in two loops (think of the figure 8).
Playing the course is a unique experience because few holes run parallel enhancing the feeling of being alone on the course.
Measuring 6189m from the blue tees and 4997m from the red tees, the golf course is in excellent condition and the ball rolls beautifully on the subtly rolling greens.
"It's an outstanding layout and it's a golf course you need to think your way around," Proctor said.
He nominated the 396m par-4 ninth as the toughest hole on the course. It's guarded by a large lake on the right so you need a solid drive to have any chance of getting home in two.
Many courses have tough finishing holes, but Meadow Springs is different. Its 18th, a 460m par-5, gives golfers of all levels a chance to make birdie – or at least par.
Surprisingly, Meadow Springs has five-and seven-day memberships available at $1380 and $1980 per annum respectively. A $240 food and beverage levy applies.
The pro shop has an excellent range of golf apparel, equipment and accessories and the club's teaching pro, Craig "Tappie" Tapp, is available for lessons. (See The Peel Academy story later in this feature).
Meadows Springs is an ideal venue for meetings, conventions, seminars, conferences and weddings. The food and beverage options vary and are priced to suit every budget.
Meadow Springs Golf and Country Club
Phone: (08) 9581-6360
Email: golf@msgcc.com.au
Web: www.msgcc.com.au
DRIVE the ball well at Secret Harbour Golf Links and you'll score well, says the club's general manager and PGA pro Mitch Roberts.
"Your tee shots set up how you play your second shot and like most links courses you need to know which sides to avoid," he added.
"Graham Marsh designed the course with safe and unsafe spots and being a coastal course you need a knock-down shot in your bag."
The nice thing about Secret Harbour is the greens run true and are not too tricky to read.
Here, one can hole a lot of putts, but as Roberts indicated it's all about playing tee-to-green golf.
We found the green speed to be the ideal pace – not slippery but quick enough so you don't have to belt the ball.
"We have always had pristine greens," Roberts said.
In recent years, Secret Harbour switched its nines around and now the 386m par-4 ninth is the most challenging on the course.
It plays straight into the prevailing wind with a 220m carry over bunkers.
The back nine is the easier of the two nines.
Roberts said the four par-5s give golfers a realistic opportunity for birdie.
"The 469m third hole off the championship tee can be reached with driver and five-iron," he said.
Still, there are four tee positions so there's no need to punish yourself unduly.
You can walk the course, but most golfers take a cart because it can be a long trek between some greens and tees.
Roberts said the average player should be able to navigate the course with three golf balls.
"We have cleared out a lot of areas to make it easier to find your ball," he said. "The reason we get so many visitors is average players can enjoy themselves."
The par-4 fourth hole and the par-3 17th are standout holes and aesthetically pleasing.
The practice facilities are excellent and so is the food and beverage.
The club is open for breakfast and lunch seven days a week.
"The food here is a drawcard," Roberts said.
"Our most popular rate is 18 holes of golf in a cart and lunch," he said. "It's $69 midweek and $89 on weekends."
Secret Harbour Golf Links
Secret Harbour Boulevard, WA 6173
Phone: (08) 9524-7133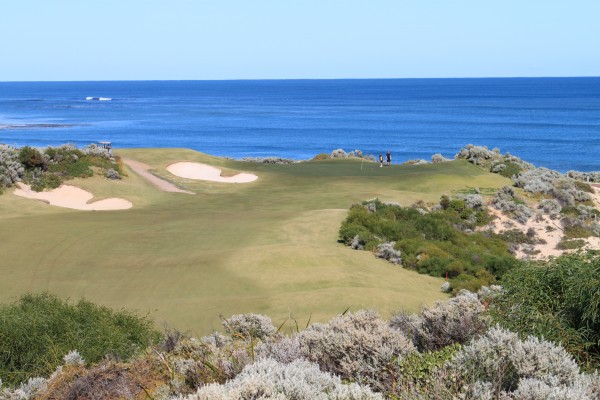 AT this 10-year-old jewel called The Cut, you are either marvelling at one of the magnificent holes rolled out in front of you or being distracted by the intoxicating views and crashing of waves.
Located at Mandurah, an hour from Perth, The Cut is a must-play course.
The golf course is a real beauty and reminiscent of some of the great Irish and Scottish links golf courses.
Thirteen of the holes offer breathtaking ocean views.
One of the joys of playing The Cut is one doesn't have to be a gorilla to tame the course.
Often a well-placed iron will run past a towering drive and a well-struck iron shot off the tee will keep you away from the punishing vegetation.
Here, it's all about accuracy over length because missing a fairway can spell trouble.
Mind you, there have been some changes in recent years with some rough taken out of play to soften the golf course.
We played the golf course in the morning before the wind arrived, but Golf Operations Manager Todd Bergersen suggested playing from the forward tees if the afternoon breeze turns up.
Still, golf is about challenges and that's what makes this James Wilcher-designed layout so desirable.
The Cut is open to the public seven days a week and for lunch Wednesdays to Sundays and dinner on Fridays, Saturdays and Sundays.
Its modern clubhouse has all the bells and whistles – restaurant and brasserie and locker rooms.
Currently, the club has a winter weekday special – two players in a cart for $99.
The club can package a multi-round or even multi-course stay for your enjoyment. The Mandurah/Peel Golf Coast offers more than six magnificent courses all within a 30-minute radius of Mandurah.
Golfers can play-and-stay from as little as $179 per person (subject to change). The overnight stay includes 18 holes in a shared cart.
The Cut is a popular venue for charity and corporate golf days, weddings and receptions, private functions, conferences and seminars.
The Cut Golf Course
Country Club Drive, Dawesville 6211
Phone: (08) 9582-4444.
Email: info@the-cut.com.au
Web: www.the-cut.com.au
IF you go to Western Australia to play golf, make sure The Links Kennedy Bay is on your list.
It's a wonderful golfing experience and one you won't forget in a hurry.
The Links Kennedy Bay might not have a large pretentious clubhouse, but what it does have is a true links golf course of the highest quality.
Little wonder it's been rated the third best public access course in Australia behind Barnbougle and Lost Farm in Tasmania.
Chris Gray, the former Australian amateur champion and winner of many professional events in Australia and abroad, said The Links Kennedy Bay, managed by Doug Bailey of Prime Golf, was "special and unique".
"To play The Links Kennedy Bay successfully you need to be able to control your ball by hitting it low and high when needed," Gray said.
"We get a bit of wind here so hit it low into the wind and high downwind.
"The fairways are quite generous, but there are a lot of pot bunkers (115) so watch out for them. They are only small but they tend to swallow the balls up quite a bit."
Gray lists the par-4 fifth the toughest on the course. It's 417m from the black tee box, 410m (blue), 382m (white) and 355m (red).
"There are bunkers down the fairways so it's quite tight to get through those," he said.
The short par-4 12th (307m off the white tees) is a risk-reward hole.
"You can drive it downwind, but there is trouble around the green," he said. "Most people lay-up and wedge it in.
"The par-3s are great and some of the best around. The 123m 12th named Wee Tap is a great hole. It only has a tiny green with bunkers and swales and can be tricky."
The beautifully manicured course, which runs alongside the vast blue water of the Indian Ocean, is a delight to play off the white tees.
Still anyone up for the challenge, mentally and physically, should play it off the tips. The cost is $50 walking or $75 with cart.
Visitors are welcome to play every day and hungry golfers can take advantage of the club's full menu.
The Links Kennedy Bay
Phone: (08) 9524-5991
Email: admin@kennedybay.com.au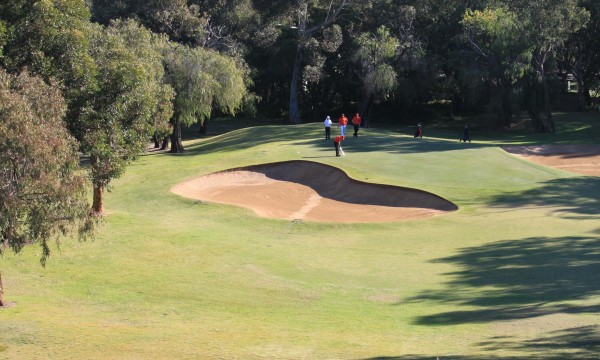 BUNBURY Golf Club, located 90 minutes from Perth, offers a golf course that is a breath of fresh air.
This parkland golf course offers much although there isn't a water hazard in sight.
"It is definitely the best golf course in the country without any red pegs," said the club's general manager Des Shearer.
"They call Bunbury Golf Club the Lake Karrinyup of the south. Everyone who plays the course loves it and the pros talk about it all the time. A lot of visitors come down and play in our 54-hole event."
To play this course is a treat because the fairways are perfectly manicured and the greens and bunkers superb.
"We have a reputation for our excellent, fast and true putting surfaces," Shearer said. "The greens are small with subtle breaks and can be tricky.
"If you are a good putter, you will have a good day.
The golf course is quite tight, but not too tight and there are a number of bailout areas."
Shearer said the bunkering resembled those at some of Melbourne's sandbelt courses.
"If you look at Commonwealth Golf Club you can see a likeness of the bunkering and the aesthetics and you say 'wow'," Shearer said.
Bunbury is an easy-walking, undulating golf course with a small hill in the centre. Some of the holes slope around the hill to give variety of an excellent layout.
The feature hole is the short, but tricky, 124m downhill par-3 10th.
"It can be anything from a six-iron to a sand-iron depending on the prevailing wind," Shearer said. "It's pretty spectacular."
The club welcomes visitors most days but on any Monday, golfers can tee it up for $25 for 18 holes. All other days it's $47, but the club does offer attractive group rates.
A 280m driving range, short game and putting greens is available.
The Shani Waugh Golf School caters for all-comers while British PGA pro Danny Malcolm takes care of golf operations.
The clubhouse has full bar, lounge and dining facilities for up to 128 people.
The lounge overlooks the course and estuary making a special backdrop for any function.
Bunbury Golf Club
Lucy Victoria Avenue, Clifton Park 6233
Phone: (08) 9725-1231
JUST 15 minutes south of Bunbury along the Bussell Highway is the picturesque Capel Golf Club, which is virtually the gateway to the wineries of the South West.
This course's unique flavour will grab you the instant you enter the front gate. The drive through the avenue and tunnel of trees under which kangaroos while away the hours set the mood for what lies ahead.
Oh, and make sure your first stop is the pro shop where Troy "Big Red" Murphy awaits.
Big Red is your quintessential Australian and one of the friendliest and most helpful pros around. He goes the extra mile for members and visitors alike.
Capel is a tree-line parkland course with wide fairways and small target greens.
"If you do miss the fairways it's a jail," Murphy said. "To escape, you virtually have to play sideways because you can't advance it very far.
"So, accuracy is essential on this course which is generally in perfect condition all year round."
The club general manager Paul Campaner said the club was renowned for its pure bent grass greens and manicured fairways.
The 181m par-3 17th, bunkered on both sides, is a classic short hole and is a beauty.
"It's definitely risk and reward and I have heard golfers say it's the shortest par-5 going around," Murphy laughed.  "It's a hole players will remember."
All the par-5s are less than 500m, but they are risk and reward holes.
The comfortable clubhouse is on a hill overlooking the ninth and 18th.
"It's an easy-walking course because it's flat," Murphy said. "It's just the ninth and 18th that is slightly uphill so you earn your beer in the bar after the round.
"I invite all golfers to come and play Capel because you will definitely be talking about it afterwards.
"We are open to visitors seven days a week and green fees are $35 for 18 holes and $25 for nine.
Campaner said the club offered golfers a three-month trial membership for $135.
"That gives them seven-day access, a handicap and they can play in the comps," he said.
"Full membership is also available."
Capel Golf Club
1380 Bussell Highway, Stratham
Phone: (08) 9795-7033
FORMER US Open runner-up Stephen Leaney learnt his craft playing the 108-year-old course at Busselton Golf Club.
Close to beautiful Geographe Bay and the world-renowned Busselton Jetty in the South West, Busselton has been rated a top-5 course to play outside of Perth.
Pro shop manager Kevin Trott, a 25-year member, said the course was well-known for its true bent greens and well-presented fairways.
The course stretches to 6260m off the back tees for men and 5357m for women.
The greens are true and reasonably fast and with the undulations make playing to your handicap an accomplishment.
"You have to be a reasonably good putter to score well," Trott said. "Sometimes they can take some beating."
Still, most golfers can negotiate their way around the course without too much trouble although there is out of bounds on the left side of holes 10, 11, 12 and 13.
If you do have a good round going, don't lose concentration on the 401m par-4 18th. It can be a card destroyer.
"You have to get a good drive away to make the green in two because there is trouble left and right," Trott said.
"Avoid the big bunker on the left-hand side of the green because the green slopes to the right.
"The best birdie chances are at the 151m par-3 third hole, the 288m dogleg par-4 11th and the 153m 17th.
"Busselton is such a great members' course. I have been a member for 25 years and never get tired of playing the golf course.
"I have played a lot of courses and I'm happy to play Busselton every day of the week."
The course welcomes visitors, who can play 18 holes on Mondays for $25. All other days it's $40.
The club's practice facilities include a 250m driving range, chipping and pitching green and a large putting green.
The pro shop offers a large range of clothing, footwear and golf equipment while the clubhouse is inviting, comfortable and a nice place to check your scorecard over a drink and a bite to eat.
Busselton Golf Club
277 Chapman Hill Road, Busselton 6280
Phone: (08) 9753-1050
FORMED in 1993, Dunsborough Lakes Golf Club is the centrepiece of a real estate division.
The members own the facility and take enormous pride in the resort-style golf course.
"They are quick to volunteer their services around the golf course and in the tavern, which is the hub of activities," said the club's general manager Doug Hannaford.
Water is the main feature with 10 lakes scattered around the golf course.
"What's great about this course is there are lots of shots with carry," Hannaford said. "You have to carry over water, bunkers or a creek.
"It's always a challenge to get to the green in regulation. You really have to think your way around the course.
Each nine ends with good holes.
The signature hole is the 422m par-4 18th with water down the right from tee to green and fairway bunkers left and right at driving distance.
It's a great finishing hole and so is the ninth, a dogleg left at 354m from the championship tees with a creek fronting the green.
If you don't fancy playing off the championship tees (6129m) you can move forward to the club tees or resort tees, which makes the course 329m and 616m shorter respectively.
The women have their own set of tees.
Dunsborough Lakes welcomes visitors. It'll cost you $45 for 18 holes and $30 for nine holes.
Carts are available for hire, however, the course is relatively flat making it a comfortable walk.
The club has excellent practice facilities including an aqua driving range and short-game practice areas.
With just 30,000 rounds of golf played here annually, the greens are in excellent condition.
The tavern offers stunning lake views from the verandah and the restaurant is open for meals three days a week
Hannaford described the town of Dunsborough as a holiday, sea-change area.
"Dunsborough is the ultimate lifestyle area," he said. "You have the Margaret River which is more iconic by name but it's agricultural land and vineyards and it's not near the ocean.
"Here we are near the beautiful sheltered beaches of Geographe Bay and the surf beach of Yallingup."
Dunsborough Lakes Golf Club
Clubhouse Drive, Dunsborough 6281
Phone: (08) 9756-8733
www.dunsboroughlakesgolfclub.com.au
WHEN you book your golf trip to Perth, make sure you factor in Kalgoorlie Golf Course because the sublime Graham-Marsh-designed layout is one you'll definitely want to tick off your bucket list.
The first thing you notice about this layout of wild beauty is the magnificent colours – red, green and blue.
The red dirt butts up against the green manicured fairways with the blue sky as the backdrop.
Variety and fine conditioning define this work of art.
From the tee boxes, the course looks intimidating but it has numerous tee positions and is considerably more forgiving than many others you'll play in your travels.
From the tips, the course stretches to 6768m, but off the shorter public tees it's 835 metres shorter.
Full-grown trees on this desert-style course are as rare as freeway civility, but the first 14 holes boast a variety of trees, though they rarely come into play.
On the final four holes, the course is virtually treeless though the fairways dip and rise somewhat.
Club professional Paul Breuker said Kalgoorlie prided itself on its greens, which clock in at between 9 and 11 on the Stimpmeter.
"Graham Marsh has designed big, flowing greens which allow five or six pin positions."
Many greens are tiered with the par-5 ninth a lengthy, three-tier roller-coaster. An approach shot here could be anything from a wedge to a seven-iron depending on the pin position.
"If there's one shot you need around here' it's a good short game," Breuker said.
"A lot of greens are elevated so you are playing a lot of uphill chip shots, but that is becoming easier now due to the fairways maturing and the greens starting to soften after five years of maturity.
"It's a typical Marsh design in that if you hit the ball long the fairways narrow, but the average distance off the tee has generous landing areas," Breuker said.
The 202m par-3 17th from the tiger tees is challenging and a definite feature hole. From the members' tees it's 178m, the public tees 165m and the ladies tees 118m.
"When you stand on the tee it's a very elevated green with a drop off to the right side," Breuker explained. "It's long and visually pleasing."
Visitors are always welcome and can walk ($55 midweek and $65 on weekends) or ride. Cart hire is $45 for 18 holes.
The club's restaurant and bar is open for business from Wednesdays to Sundays.
"We recommend everyone should play this golf course," Breuker said.
Inside Golf did and thoroughly enjoyed the experience.
Kalgoorlie Golf Course
Phone: (08) 9026-2626
Email: golf@kalgoorliegolfcourse.com
Web: www.kalgoorliegolfcourse.com
#####
The Peel Golf Academy
PGA professional and radio (SportFM 91.3) identity Craig "Tappie" Tapp runs the Peel Golf Academy at Meadow Springs Golf and Country Club.
Tappie is one of the most friendly, positive, approachable and hard-working pros around and his goal is to provide outstanding golf tuition for players of all levels.
Over the past eight years, the academy has instructed thousands of students and worked with all levels of players including many tour professionals, state representatives and elite golfers.
Tappie's easygoing manner, combined with his golfing knowledge and video analysis, makes the learning experience both informative and enjoyable.
The academy boasts an outstanding 300-metre driving range and short game facilities the equal of any in Western Australia.
It offers the most up-to-date computer-based swing analysis and has access to some of Australia's best golf specific biomechanics, physiotherapists, personal trainers and massage therapists.
FOOTNOTE: If you love your golf, tune in to Tappie's popular radio show called The Golf Guys at www.sportfm.com.au every Thursday between 6-7pm. You'll be hooked. Tappie's co-host is Kim Felton.
The Peel Golf Academy
www.peelgolfacademy.com.au
Phone: 0419 403 508
Email: craig@peelgolfacademy.com.au
WHERE TO STAY-AND-PLAY
Rydges Kalgoorlie Resort and Spa
RYDGES Kalgoorlie Resort and Spa is a 4.5-star luxury resort that offers a style that is both casual and elegant.
It is perfect for the business or leisure travellers and is only 15 minutes from Kalgoorlie Golf Course.
The resort offers stay-and-play packages from $209 per night, which includes a deluxe studio room, 18-holes golf, buffet breakfast and free Wifi.
It is the only accommodation in Kalgoorlie with couples' spa baths in all rooms and there are 91 studios, one- and two-bedroom accommodation all with new LCD 42-inch Sony Bravia televisions, 12 free Foxtel channels with movies, an indoor/outdoor swimming pool and heated spa.
There are versatile function and wedding areas and all-day dining in Prime West Grill.
Call (08) 9080-0800 or book online www.rydges.com
# # #
Joondalup Resort and Country Club
ON-SITE facilities at Joondalup Resort add to the experience of a great day on the golf course.
With fantastic rooms, superb restaurants and impeccable service, the resort is world-class.
The resort has par-3, par-4 and par-5 packages available.
The $350 Par-3 packages includes overnight accommodation in a deluxe standard room, nine holes of golf for two on the award-winning golf course with motorised cart and full buffet breakfast for two in Bistro 38.
The Par-4 package ($410) includes overnight accommodation in a deluxe standard room, 18 holes of golf for two with cart and full buffet breakfast for two.
The Par-5 package ($520) includes overnight accommodation in a deluxe standard room, 18 holes of golf for two with cart, dinner for two in Bistro 38 (buffet on Saturday nights and a three-course menu Friday to Sunday) and full buffet breakfast for two.
Make sure to take in breakfast while you are there and watch as the resident kookaburras join you for a morning meal on the terrace.
Phone (08) 9400-8888 or go to www.joondalupresort.com.au
# # #
The Novotel Vines Resort
IF you want to stay-and-play golf in Perth, check out The Novotel Vines Resort and Country Club, which has spent $4m refurbishing the accommodation (rooms and two- and three-bedroom units.
It includes new modern bathrooms, new furniture, lush soft furnishings and new beds and manchester.
The resort, designed to blend a relaxed country club atmosphere with the level of excellence expected of a Novotel Resort, overlooks the 36-hole championship golf course.
The resort offers great play-and-stay packages.
Phone (08) 9297-3000 or go to www.vines.com.au