WHEN the owners of a golfing facility pour $30 million into improving it for the benefit of golfers and the local community you know you are going to have something special.
Wembley Golf Course, a Town of Cambridge council-owned and run facility, is considered a jewel in the West Australian capital.
A golfing facility of this calibre, just nine kilometres from Perth's CBD and a couple of par-5s from the beach, adds a wealth of value to the area – a greenbelt, wildlife sanctuary and accessibility.
Wembley Golf Course is something to behold among the streets of suburbia.
It's arguably the busiest golfing facility in the country with more than 155,000 rounds played on the two 18-hole courses – the Old Course and the Tuart Course.
Then there's the state-of-the-art two-tier driving range appropriately named the Swing Driving Range.
Last year more than 10 million golf balls were launched into orbit from the facility's 80-bay automated driving range, which caters for right- and left-handed golfers.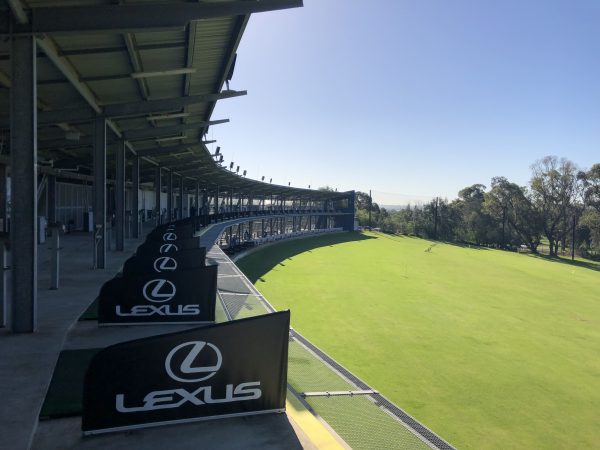 That's paid golf balls and does not include teaching activities.
This facility was built to cater for future demands and takes 13 PGA professionals to keep pace with customers' demand for lessons, clinics, club-fitting and general advice.
There are dedicated teaching bays, indoor fitting room (with all the leading brands available) SAM Putt Lab and Track Man Launch monitor plus HD camera systems linked to teaching software.
Then there's the top-quality 4000 square metre dedicated short game area as well as grass teaching tees and practice bunkers and finally the new mini golf course which has been hugely popular since it opened in November 2016.
The hub of all this activity is the well-stocked golf shop capable of handling the busy nature of the facility.
There's an indoor putting green and more than 10 brands of clubs to select from. And for the benefit of golfers, the facility has 70 golf carts fitted with the latest GPS system.
Aside from offering 36 holes and an impressive driving range, Wembley has invested in a brand-new clubhouse that includes a 200-seat restaurant, bar, changing rooms, miniature golf course and children's playground.
"Wembley Golf Course is the benchmark of growing golf facilities in Australia," said general manager Josh Madden, who took on the role following a stint as boss at Toowoomba Golf Club in Queensland.
"This is what a modern golf facility looks like.
"Today, we are catering to more than just golfers.
"The Town of Cambridge has built a facility that offers something to everyone and recognises that golf is challenged, not by just other sports but other options that are competing for our time.
"The public consumer is looking for more than an 18-hole golf course and Wembley is keeping pace with the changing golfing landscape."
Following the inclusion of mini-golf and a new clubhouse, Wembley now attracts more than 500,000 golfers and non-golfers alike annually.
"People come here for multiple reasons," Madden said. "Mini-golf has been great for non-golfers to try golf and enjoy the rest of what we have to offer.
"They see Wembley as a great learning facility.
"For many, Wembley is their first golfing experience. They can start by playing the mini-golf course and then they transfer to the driving range and from there to one of our two 18-hole golf courses.
"And then we have a fantastic kiosk, restaurant and conference facility which has increased our exposure.
"The calibre and location of the facility has multiple benefits that are drawing people in.
"Some people come here for a meal in our excellent restaurant, which offers delicious cuisine as well as a fantastic view and feel.
"The300 Acres restaurant has been a fantastic addition that has a go-to vibe in the local community."
Little wonder Wembley Golf Course won West Australia Metropolitan Golf Facility of the Year in 2017.
"In the past nine years the council has invested $30 million on the facility," Madden said.
"It's a different model and the vision to invest and build has proven a masterstroke.
"The combination of these facilities in this fantastic location enables Wembley Golf Course to help grow the game of golf.
"It's also providing an asset to the community and to the council."
Golf courses: Being one of the best public golf facilities in Australia, Wembley Golf Course offers two 18-hole golf courses set in an undulating landscape of Tuart and Banksia trees.
Located one kilometre from City Beach, wind comes into play as the afternoon sea breeze comes in.
Both courses offer pristine Kikuyu fairways and bent grass greens.
One of Perth's oldest public golf courses, the Old Course was opened in 1932.
The original routing is still in play with the main features being a number of dogleg holes and short par-4s.
The course meanders through undulating Tuart forest and is well known for its bushland setting.
The par-4 10th is a signature hole. Played from an elevated tee, the large fairway bunker on the right comes into play for wayward drives.
The Tuart Course has evolved since the first nine was completed in 1959 and is slightly shorter – albeit a tighter layout than the Old Course.
The front nine winds its way through Tuart forest and water comes into play on four holes.
The par-4 fifth hole is a feature.
The tee shot requires an accurate driver or three-wood, leaving a mid- to short-iron to a green surrounded on three sides by water.
The back nine holes move through tree-lined fairways, placing a premium on accuracy from the tee.
Both courses provide a good test for beginners and the more established player.
"They are quite different in design and have a Slope rating of 121 on the Old Course and 115 on the Tuart," Madden said.
"The nice thing about these courses is their playability. Hopefully you are not going to lose too many golf balls.
"We don't want golfers coming here and losing a couple of sleeves of golf balls and losing interest in the game."We're a public facility and we want golfers of all abilities to enjoy their experience with us.
"Both golf courses have a number of easier holes and that's a great thing for people learning to play the game or have only been in the game for a short time.
"Everyone knows it's not an enjoyable experience if you lose golf balls.
"Our courses are playable, still a test for your skills, and an enjoyable experience.
"Beginners and new people to the game can have success on some of the easier holes and that's a good thing because we want them coming back.
"The better player will find enough challenges on both courses to keep them interested.
"We don't set up the courses for tour players because it's not our target market.
"What we have is a fantastic product that caters for everyone and what we are proud about is that Wembley Golf Course is truly delivering at the grassroots of the game of golf.
"The Town of Cambridge is giving back to the game in a great way.
"Hopefully the legacy will be that Wembley Golf Course has had a long term effect that is positive for the game."
Effectively, Wembley is a community hub that draws golfers and non-golfers to the facility.
It's a great place to meet for coffee or lunch, hit some balls, try mini golf and or play a round or two.
The complex opens at first light and closes well after dark courtesy of the floodlit driving range.
The 2018 golf green fees are $33 midweek and $40.50 on weekends and public holidays respectively. Cart hire is $47 and club hire is available.
The Swing Driving Range fees vary. It's either17, 19, 21 and 23 cents per ball depending on the time of day or night you wish to hit balls.
Wembley Golf Course
200 The Boulevard, Wembley Downs
Phone (08) 6280-1300
Email: info@wembleygc.com.au