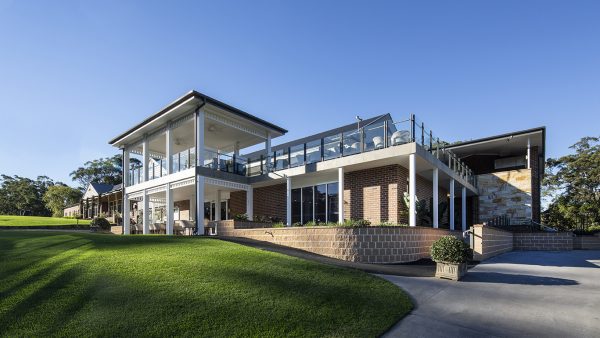 It wouldn't be fair to say it's business as usual at Pennant Hills Golf Club these days.
That's because it's a heck of a lot more than that, following major construction works to the tune of around $7.0m, giving the whole club a new, much-more-modern look.
The old pro shop, down near Copeland Road, for instance, is gone. There is now a new pro shop, complete with indoor coffee cafe, at the southern end of the clubhouse, not too far from the iconic ninth hole.
And there's great news, membership is currently open at this most revered and popular private club on Sydney's northside.
General Manager Barnaby Sumner is six months into the role, after stints at such elite Sydney clubs as Oatlands, Elanora and Concord and after a cutting his teeth working in hospitality in hotels both locally and internationally, he brings a steady hand to the ship and is looking forward to introducing new membership options and attractions to one of Sydney's premier private clubs.
Boasting about 1300 playing members, Pennant Hills has introduced nine-minute intervals between tee times and time-poor golfers will be relieved to know they should expect to complete their rounds at this course in about four hours and twenty minutes.
Those who join at a young age will also be amazed by the value on offer with a very competitive fee structure.
Seven-day membership is open and there's also a six-day category for ladies and another category, Flexible Membership, which is available for the under-40 age group. The Club, importantly in this modern day, also allows the Joining Fee along with subscriptions to be paid through a payment plan.
The club also offers a fantastic junior program.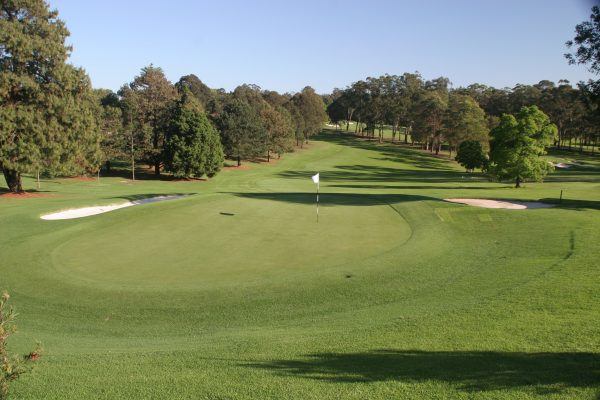 A new 'Get Started' program is also gaining traction but is mainly being aimed at women with the first class already sold out and bringing about 16 new golfers through the ranks and hopefully onto become members.
"Women seem to prefer learning the game in groups," says Sumner.
"Men tend to want to do it and learn on their own but the women are much more comfortable if they are coached in a group environment."
While the clubhouse itself has retained the 'L-shaped' layout, there are a lot of changes which will appeal to members, both new and old.
The front door now sits at the southern end of the clubhouse with the left passage leading to the pro shop and the right stairs leading to the new look lounge and bar areas, including a lovely outdoor setting which is already a hit with the membership.
While the ivy was a feature of the front verandah outside the Beecroft Room, it had run its race and its removal has enabled those who are waiting to start their rounds and indeed, those who have already finished, a place where they can watch players tee off on the challenging 10th hole or enjoy the view of players finishing their rounds with a testing tee shot on the par three 18th.
Even the locker rooms have been re-located to a much more accessible part of the club and the area which once served as the members' locker room is now an attractive bar area in a quieter part of the club with a cosy fire providing the perfect place to escape from it all.
The main events space can cater for up to 260 for a formal function, an area that was put to the supreme test at the official opening of the new clubhouse when members welcomed the much-needed changes.
There are also long-range plans to use the rather extensive old pro shop and convert it into an indoor golf learning centre.
Sumner says there are future plans to upgrade some areas of the course as part of the master plan and they will be looking at some internationally-acclaimed designers to perhaps make those changes. Even the front gates to the club are being moved into Burns Rd South in the nearer future.
"Functions and weddings are also a priority," he said. "The Club presently has special introductory offer across a range of products"
"After about 18 months of the membership having to put up with all the drilling and construction, they now have a facility to be proud of.
"We certainly feel that Pennant Hills is the premier golf club in The Hills area.
"And we know we need to embrace change – to the game and to our club itself.
"We want something that our grandchildren's grandchildren can enjoy.
"And as one prominent person once suggested…you cannot sell today tomorrow – you need to take advantage of what is there – now."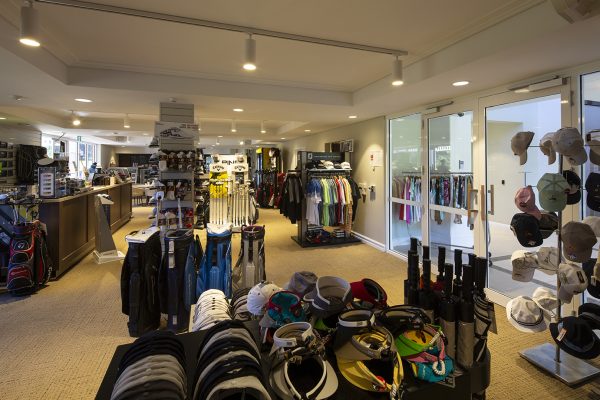 LADIES' PROGRAM A WINNER
PENNANT Hills' resident professional Rachel Bailey is the brains behind the Getting Started Ladies Program which is proving a winner at Pennant Hills.
Bailey runs an eight-week course which provides ladies with the basics in a fun and relaxed atmosphere which will soon have them ready to get out there and play.
Week one starts with a morning tea and a chance to meet Rachel and the other ladies in the program as well as becoming familiar with the Pennant Hills Golf Club before learning a few basics to the swing.
Week two sees players continue to work on the swing, learn all about the grip, posture, aim and alignment, swinging the club, making contact and gaining a feel for it.
Week three is pitching, including half-swings and approach shots.
Week four is spent on chipping, including short shots.
Week five sees players heading into the bunkers to learn how to get the ball out and onto the green and technique in strange surfaces.
Week six is putting – rolling the ball ion the green, judging pace, gaining feel and alignment.
Week seven is an introduction to golf equipment and the full golf course.
Week eight involves a review of what you've learned, including questions and answers and morning tea with Rachel and your fellow players.
Then you're ready to go.
JUNIOR JOY AT PENNANT HILLS
The Pennant Hills Junior Golf Academy is regarded as second to none in the Sydney area.
It began in 1999 and has since developed into a full academy which offers a variety of programs to young people between the ages of eight and twenty.
The Academy is subsidised, in part, by the Kendal Binns Foundation, which is supported by members to assist the development of young golfers.
The aim of the academy is to provide programs for all levels of junior golfers, from beginners wanting to try a new sport to advanced juniors wanting to play tournament golf.
There is also the club's Beginner Program with a goal to provide a fun and safe environment where players can learn the basic skills of golf while engaging with other players to complete drills and games.
This is regarded as an enjoyable fun program and perfect for someone with little to no golf experience.
All players starting the program are entered at the Beginner Level One stage and if they decide that golf is for them, they can advance through the various levels that the Academy offers.
Then there's the Intermediate and Advanced Training program designed for those golfers who have developed proficiency in the basic skills of golf and are ready to take their game onto the golf course.
Players will begin learning how to apply the skills learned during the clinics into on-course scenarios while learning the rules and etiquette of the game.
Players will begin on a short course and as they progress, their skills will move towards playing the full course.
Players in this group, over time, are working towards gaining an official Gold Australia handicap and entrance into the members' competitions.
The Academy also has a program tailored to players who are more advanced.
The goal of the Advanced program is to teach more specific skills such as mental skills and training, course management, specialty shot creation in both long and short game as well as learning proper practise techniques.
This program is aimed at players who play tournament golf.
The advanced program meets on a monthly basis with players given practice plans to complete in between sessions.