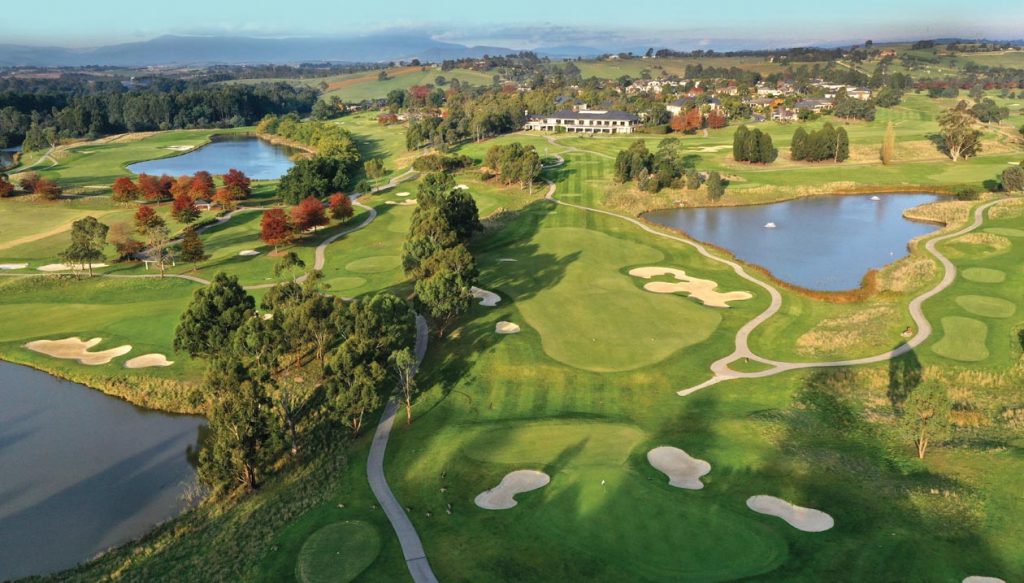 By Michael Davis
HAD Tony Cashmore won a couple of 'majors' he would be right up there with the world's great golf course designers.
Chief among Cashmore's works are Coonawarra GC, designed for the Housing Commission and his first foray into golf; turning Colin Campbell's Limestone Valley into The Dunes and also adding nine holes to include the very successful little Cups Course; designing the Beach Course at 13th Beach and helping Nick Faldo with the Creek Course at the same venue; and working on several courses in China.
Oh, and he's also an accomplished pianist and has a university degree in architecture.
But Cashmore's best work arguably lies on the eastern outskirts of Melbourne where the Heritage Golf and Country Club rightfully boasts about The Henley Course.
It is one of two of the Yarra Valley's most magnificent 18-hole golf courses and complements beautifully the St John layout created by the game's biggest name, Jack Nicklaus.
Both courses guarantee golfers a wonderful experience in all weather conditions. Heritage is the only course in the Yarra Valley where players can be assured they can play 12 months of the year and within 36 hours of a major rain event. Given these events are expected to become more frequent and prolific, Heritage is planning to make additional improvements so members and their guests can always play golf.
The picturesque layout at Heritage is deceptive in terms of what happens under the greens and fairways. The club is continually working with engineers on a flood plan to effectively manage and understand storm water as it moves through the property towards the Yarra River. More recently, the flood mitigation program has proven itself during December rain events.
The club is also planning to install a sensor activated flood gate on the dam wall that will automatically check the water flow and open the gate, reducing the pressure and allowing exact amounts of water through the course and into the Yarra. The system will be remotely controlled. It is the club's intention that Members have course access 364 days a year.
Heritage Golf and Country Club offers a wide range of membership options designed to meet the needs of any golfer. Limited memberships are available. Categories include, private, corporate transferrable, cadets, juniors and intermediate.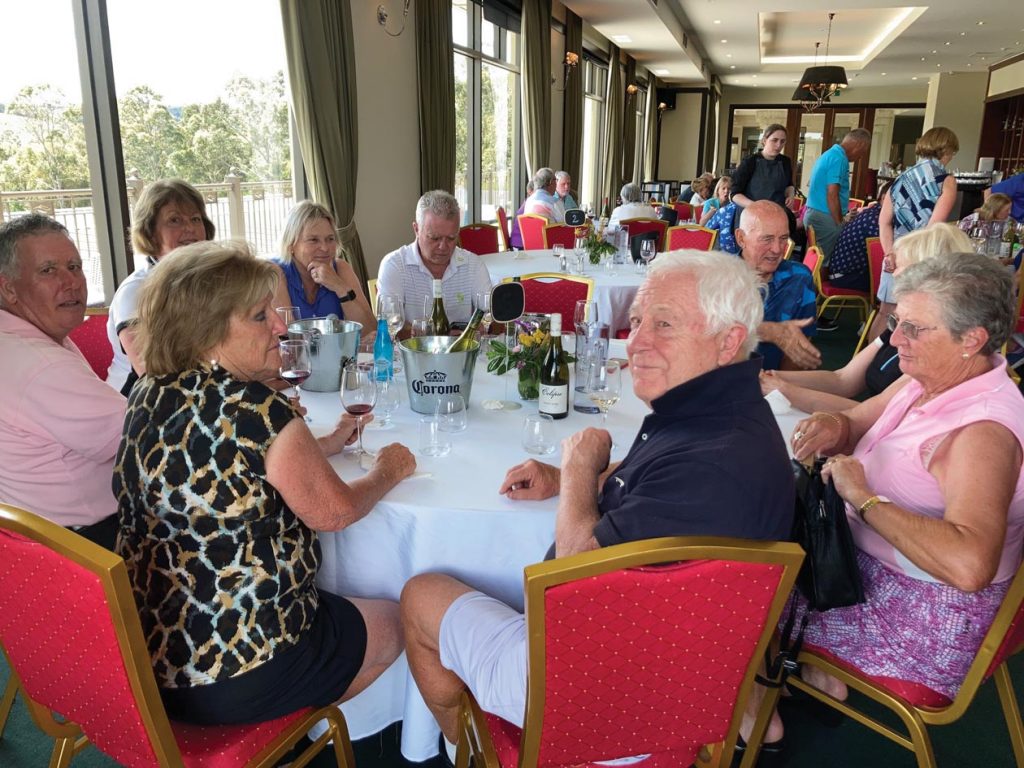 Despite being a private golf course, opportunities do exist for interstate and overseas golfers to play. Visitors are also welcome when accompanied by a member. More recently, Heritage has opened the course to social groups and is promoting corporate member packages. A limited number of memberships are also available.
Heritage owner, Hua Wang, is determined to make Heritage one of the outstanding golf destinations in the country.
"I have a splendid dream for a 10-year plan at the Heritage Golf and Country Club," he says.
He aims to capitalise and improve further on the location and attention to detail that already make The Henley and St John courses at Heritage Golf and Country Club two of the most captivating in Australia.
The St John course is an American parkland style course with wide generous fairways and subtle greens to test even the most serious golfer. Originally designed by Jack Nicklaus, the course wraps around the spectacular Heritage entrance and extends 6670 metres to the banks of the Yarra River.
St John's specially designed bunkers artfully guide players toward the immaculately groomed greens. Strategically placed slopes, mounds and traps make every hole a quest of its own. Heritage recently contracted Nicholas Design to regain the Jack Nicklaus Signature for the St John Course.
Stroll over the bridge across the Yarra River to Heritage's northern half and discover the hidden treasure that is The Henley. This traditional links course was designed by Cashmore in consultation with Nicklaus Design and contrasts beautifully with the stadium-style St John.
Weaving through wetlands and oxbow tundra carved by the river, The Henley rises alongside the Warrandyte State Forest. The rough is as picturesque as the fairways. This course boasts the longest par-4 in Australia and will test even the most talented player.
The emerald-green fairways and sculptured greens and bunkers give way to blue billabongs and wetlands splashed with water lilies and birdlife. The Yarra River winds through a patchwork of meandering holes on both sides of the river.
Covid has been a difficult period and Heritage owners and the staff know it's been tough getting together with friends and colleagues. With this in mind, the club is inviting social and corporate groups to play either of the superb layouts. This invitation is part of the club's New Year celebrations, and the offer is for non-members to play 18 holes on both the St John and The Henley course for $100 on weekdays and $115 on weekends. Dress codes apply and bookings are essential.
Meanwhile, women's pennant at Heritage Golf and Country Club also delivers a story of diversity, determination, focus, commitment and love of the game.
The Heritage Golf and Country Club will field its first Division One Women's Sunday Pennant Team in 2022. The club's young team climbed from Division Five in 2015, to Division One in 2021.
This is a remarkable achievement in just six seasons and Heritage members and management are following their success with much excitement and celebration.
Women's pennant matches are fiercely contested with all players representing their club with passion and pride. The Heritage team was undefeated in Division Two and their victory against Royal Melbourne was closely contested, four to three.
The team played against The National, Peninsula-Kingswood, Settlers Run, Spring Valley, Woodlands and Rosanna.
Much of their success can be pinned to the support provided by the women's captain Lee Watson and her committee. According to Lee, these juniors are the future of the Heritage Golf and Country Club.
"There is a lot to celebrate about this achievement," she said.
"We have a membership of only 60 women, so this success is remarkable from such a small group. All nine players worked extraordinarily hard during Covid lockdowns and then played consistently during the eight-week season, including the finals.
"This competition shapes the top amateurs in the state, and our women's pennant team has placed Heritage alongside the top tier golf clubs in Australia."
The majority of the Heritage Golf and Country club players are "home-grown" and the youngest is just 16. Each of these young women demonstrates competitiveness, commitment, resilience, and excellent interpersonal skills. Their qualities are nurtured and supported by the club.
To add to the excitement, one team member, 17-year-old Keeley Marx, has accepted a position to attend Iowa State University in the USA where she plans to focus on reaching her goal of playing on the LPGA Tour. Keeley has been playing at Heritage since she was eight.
Whether you're a first-time player or an aspiring professional looking to improve your all-round game, golf lessons are a great way to accelerate your development as a golfer.
The Heritage pro shop provides a professional, warm and engaging service and is central to the golf experience at Heritage. The fleet of 60 electric golf carts is available for use along paved cart paths throughout the course.
The Heritage Golf and Country Club can offer three golf pros with a good mix of talent and experience. Private golf lessons as well as group clinics for juniors, adults, beginners, women and seniors are all available.
Junior clinics will teach youngsters the fundamentals of golf and all aspects of the game can be covered including full swing, short game, putting and on-course play, gaining a handicap and competition golf. School clinics and programs for all abilities are available.
The club's PGA golf pro Michael Dean is a fully-qualified PGA member and played on the PGA Tour of Australasia and in Asia for six years.
Chasing an Australian PGA Tour card, Michael made his move into the professional ranks in 2015 at the age of 25, playing in Asian Development Tour events across South-East Asia, as well as in the United States.
He has played professional golf for the last six years and is now a PGA-accredited golf pro with a passion for working with players of all ages and abilities.
Michael believes there is more than one way to swing a golf club.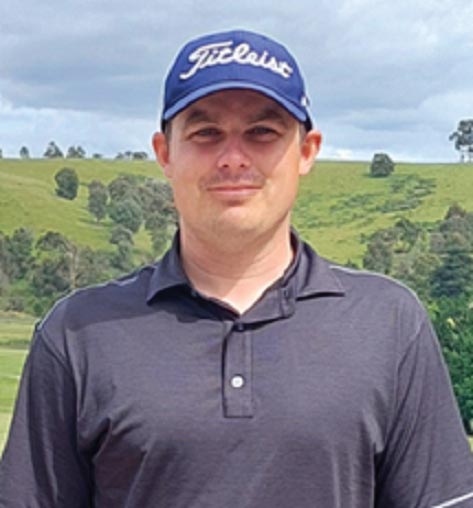 "Everyone is different and has a different make-up. I help to find a way to get the most out of every player by working on their technical skills, course skills and mental game," he said.
The Heritage clubhouse is a perfect location to enjoy good food, fine wine and catch up with friends. The balcony, the verandah and the lawns provide just the right setting for social or corporate groups.
Uncork a crisp Yarra Valley chardonnay with friends and celebrate a golden summer day. Full corporate packaging and event management is on offer, as well as great catering and facilities in what is a truly spectacular clubhouse. Social golfers can join Heritage members and enjoy the ambience after their round.
The Yarra Room is open as a restaurant for dining, functions and summer events.
Heritage Golf and Country Club
21 Chirnside Avenue, Chirnside Park 3116
Phone: 0437 525 770
Email: bookings@hgcc.com.au
You can also find Heritage Golf and Country Club on Instagram.