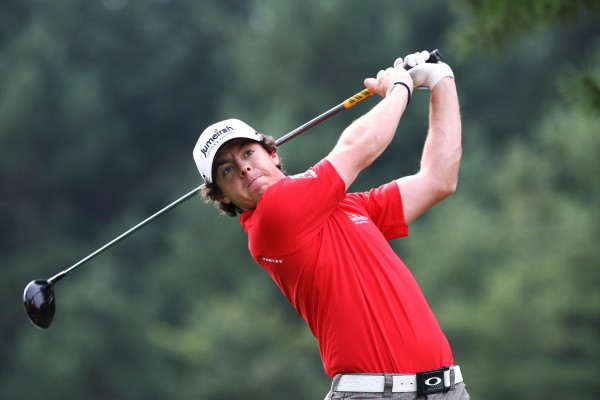 Rory McIlroy overturned a three shot final round deficit to squeeze past South Africa's Louis Oosthuizen and win the Deutsche Bank Championship by one stroke.
The World Number One's final round 67 gave him victory with a 20 under par total of 264, just ahead of former Open Champion Oosthuizen, whose late surge was not quite enough as he finished with a 71.
McIlroy, who won the US PGA Championship by a record eight strokes three weeks ago, had made a blistering start to his final day challenge with three birdies in his first four holes.
The 23 year old Northern Irishman was fortunate to pull back on the fifth when his bogey five beat a costly double bogey by Oosthuizen, who fell further behind when McIlroy birdied the sixth and eighth.
A run of seven straight pars from Oosthuizen promised little before birdies on the 13th and 15th hauled him back within a single stroke. After both bogeyed the 17th, pars on the last were enough to give McIlroy the title.
Tiger Woods carded a bogey free 66 to finish just one shot behind Oosthuizen on 18 under – four clear of Phil Mickelson and Ryder Cup hopeful Dustin Johnson.
Related posts:
Category: European Tour
Australia's Golf News Leader, Inside Golf gives you in-depth coverage of Australian golf news, golf events, golf travel and holiday destinations, Australian and international golf course reviews, the hottest new golf gear and tips and drills to improve your golf game. Written by award-winning journalists, Inside Golf also features interviews with Australia's top professional golfers, the game's rising stars, industry leaders and golf equipment manufacturers. You can even win great golf prizes and equipment. It's all in Inside Golf. FREE at Australian golf courses, driving ranges and golf retailers across Australia.